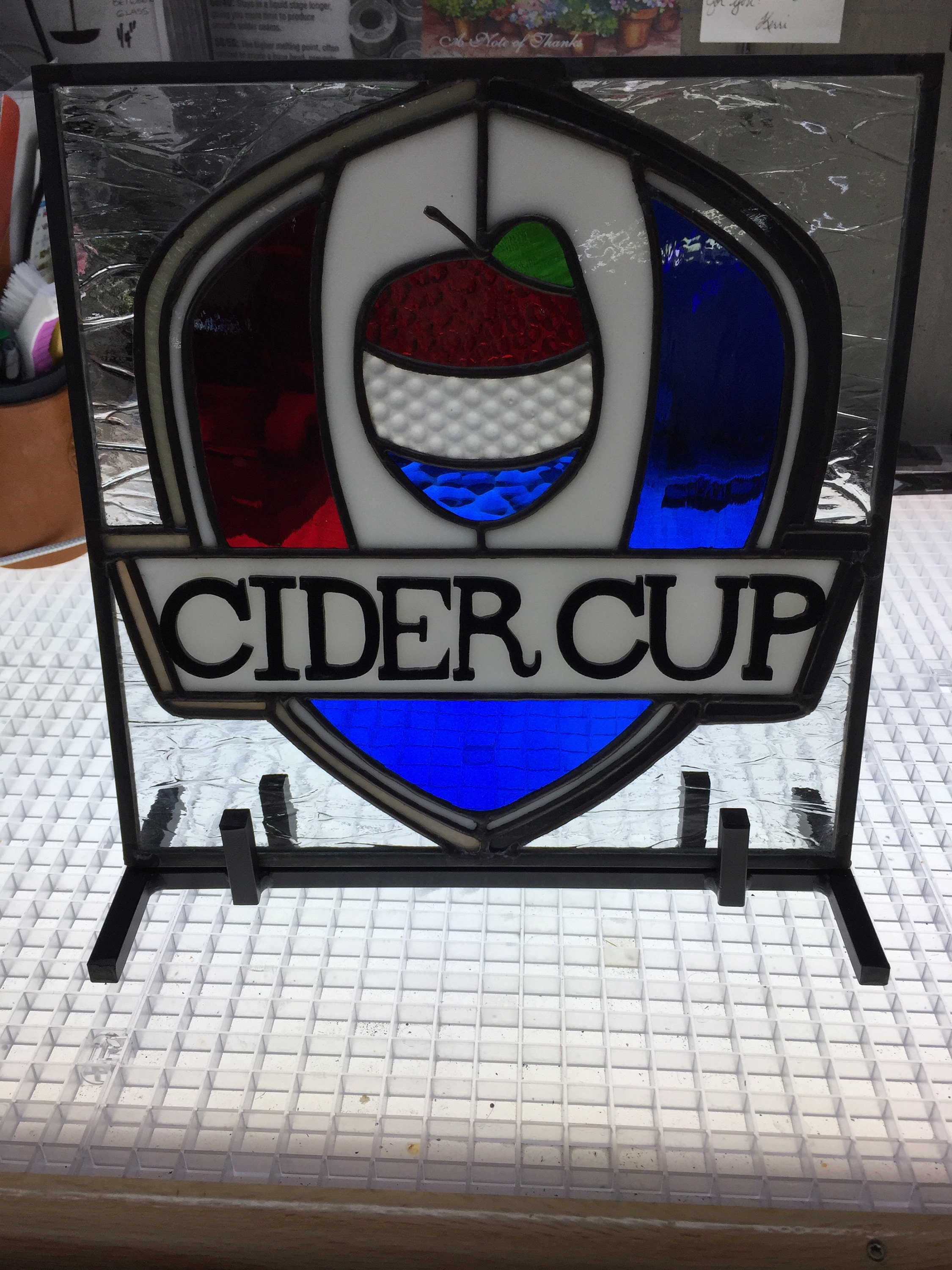 Customer requested Logo for Golf Tourney in Cynthiana, KY on its wrought iron stand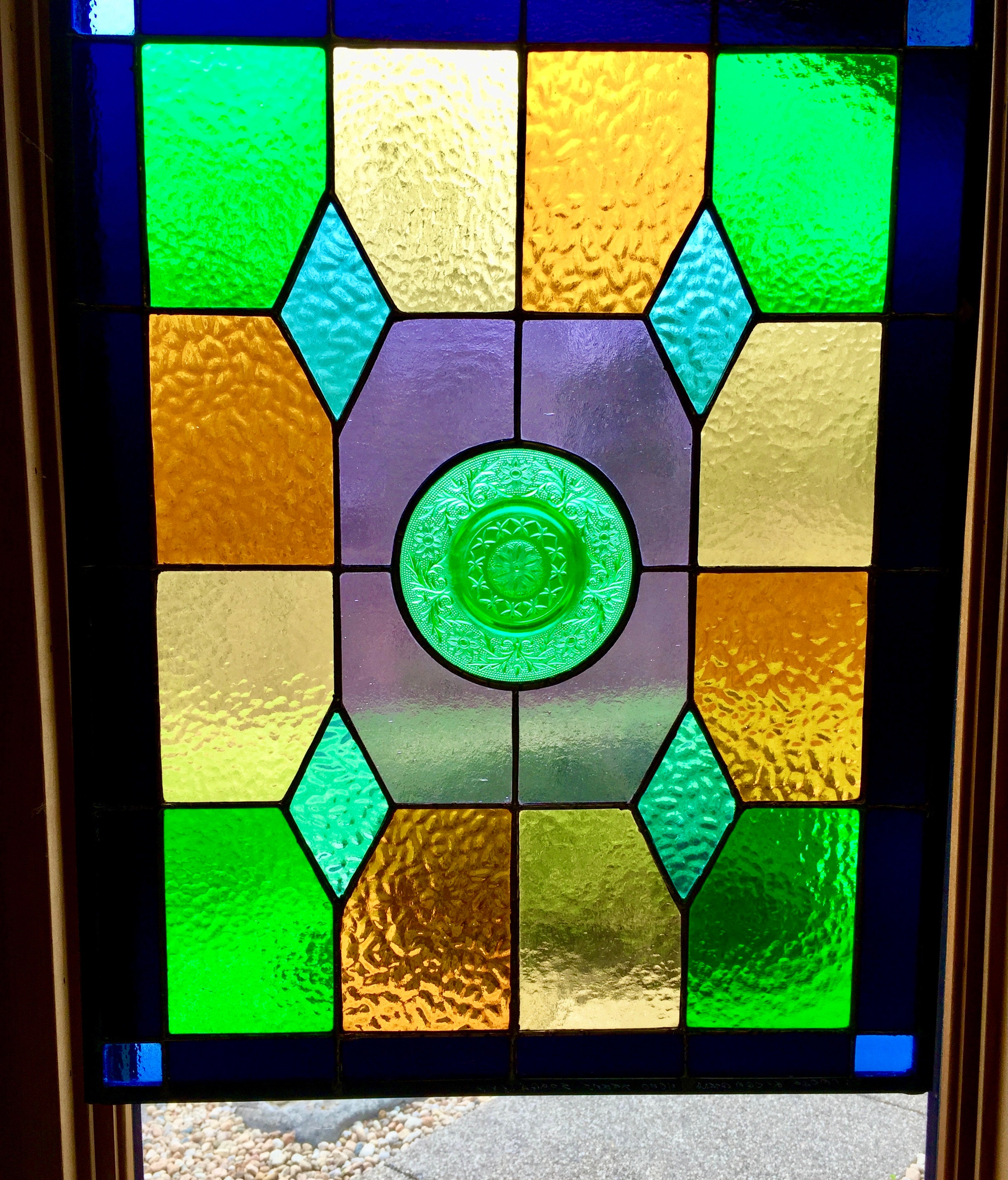 Very old pattern with new glass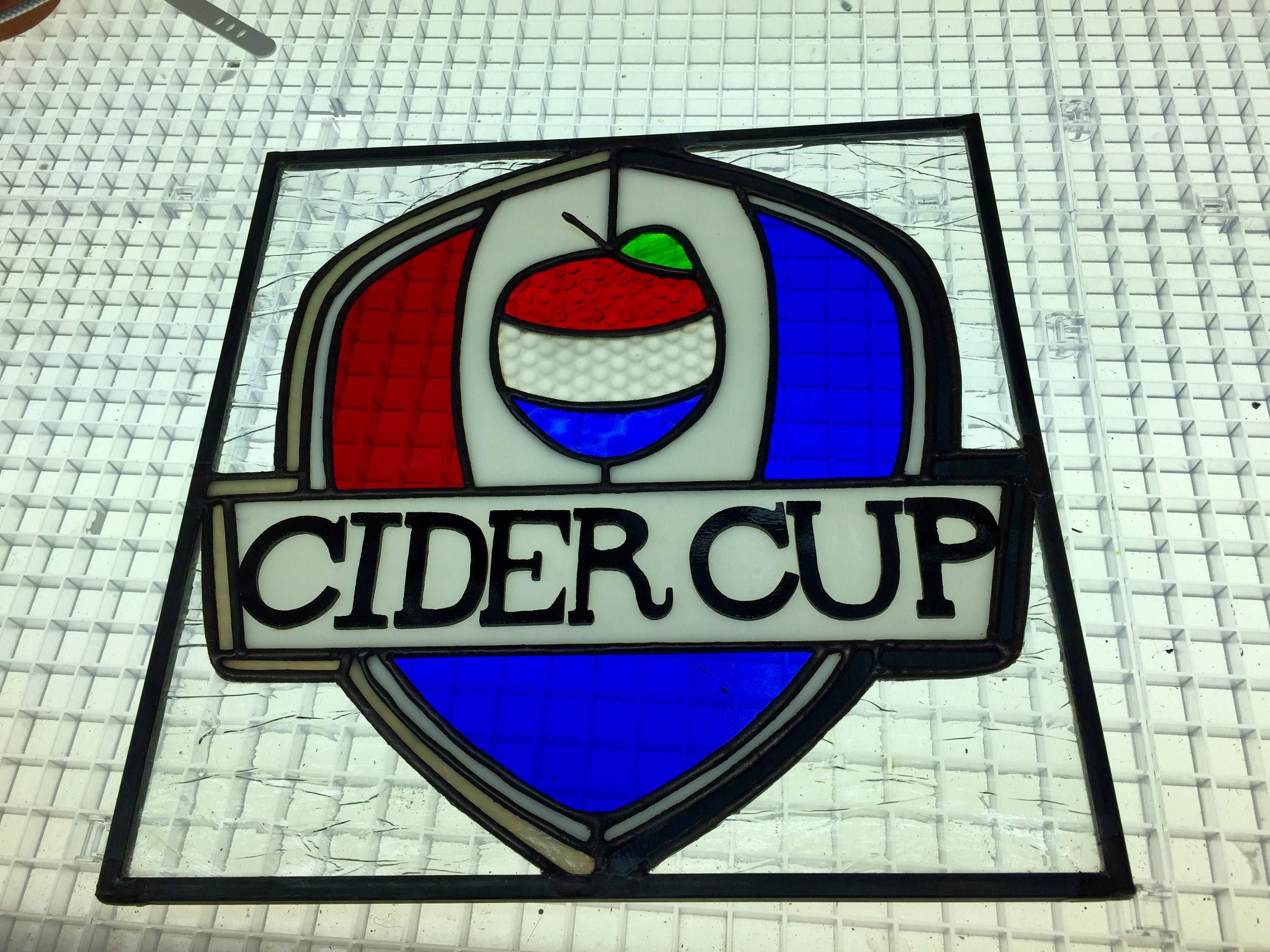 Customer requested Logo for Golf Tourney in Cynthiana, KY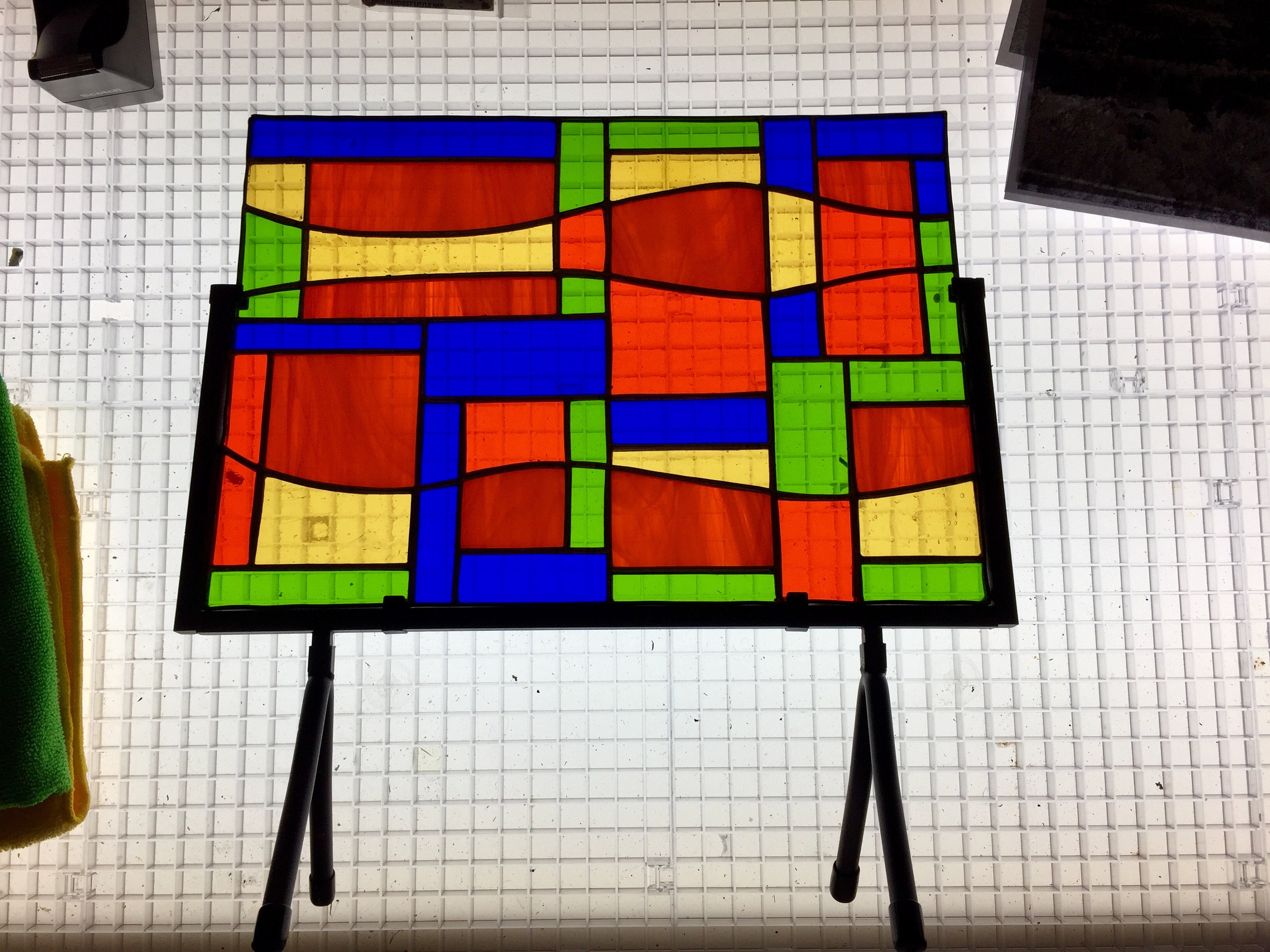 A custom piece for stand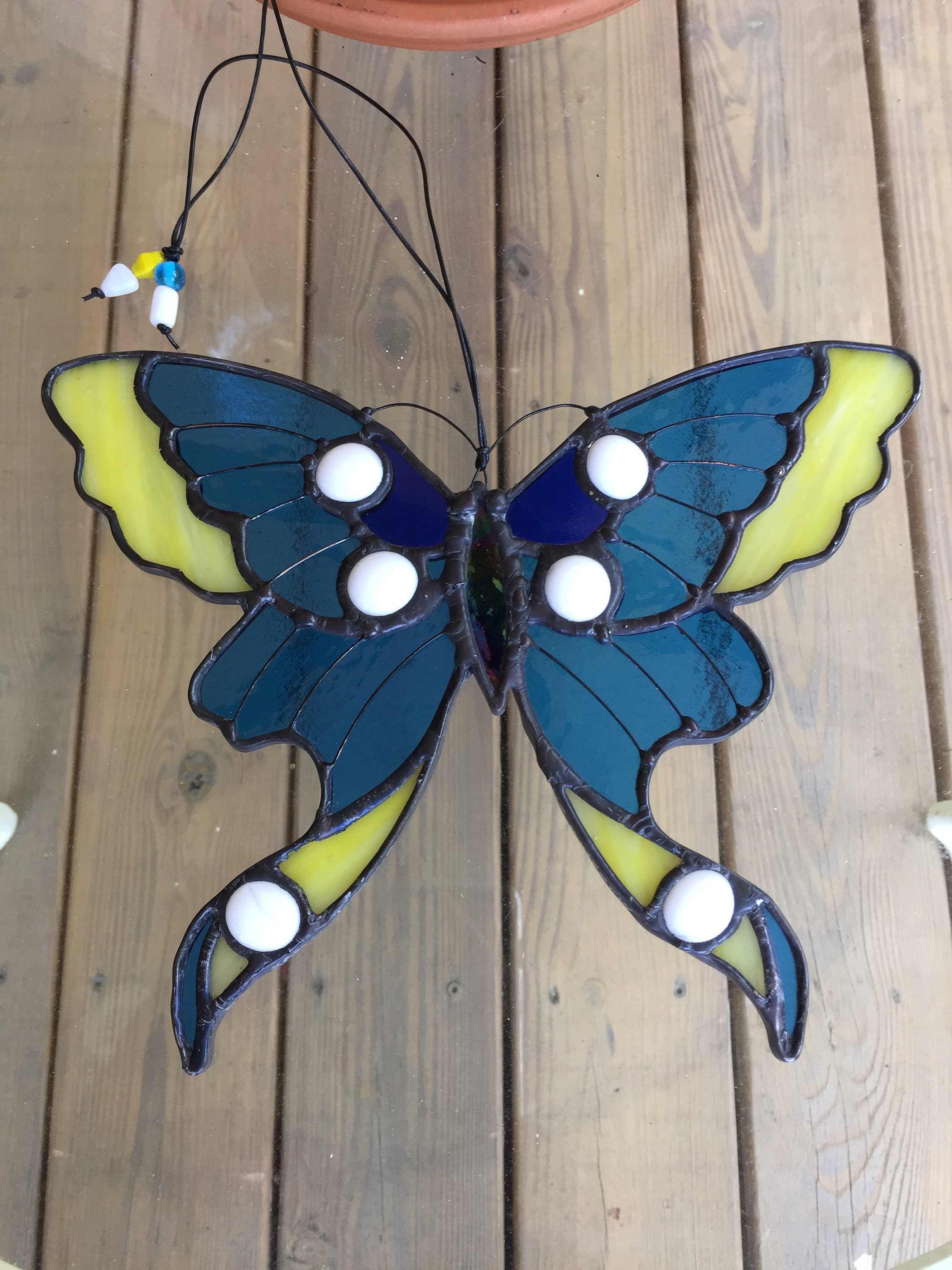 Embellished butterfly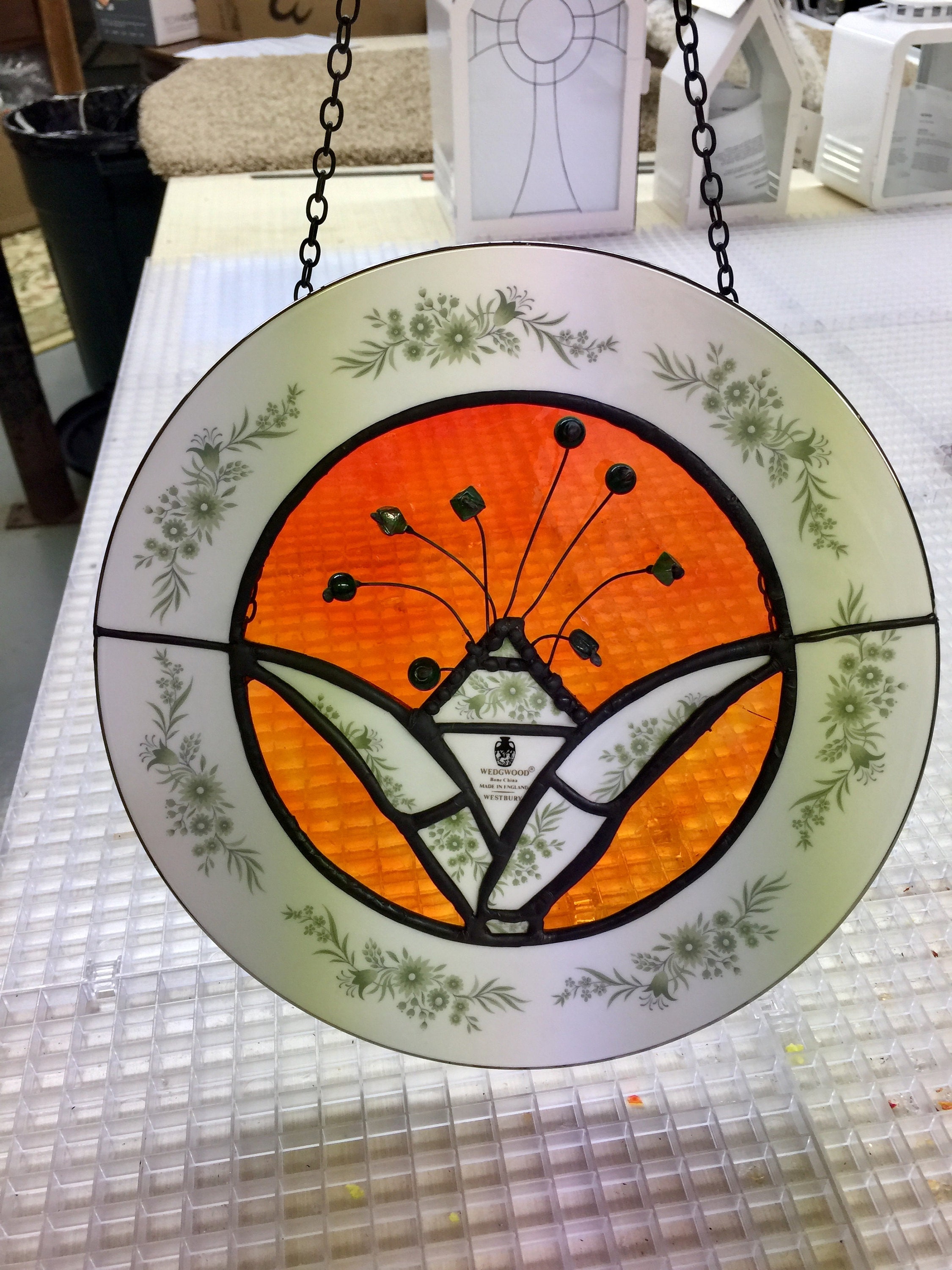 Customized broken plate turned into hanging sun catcher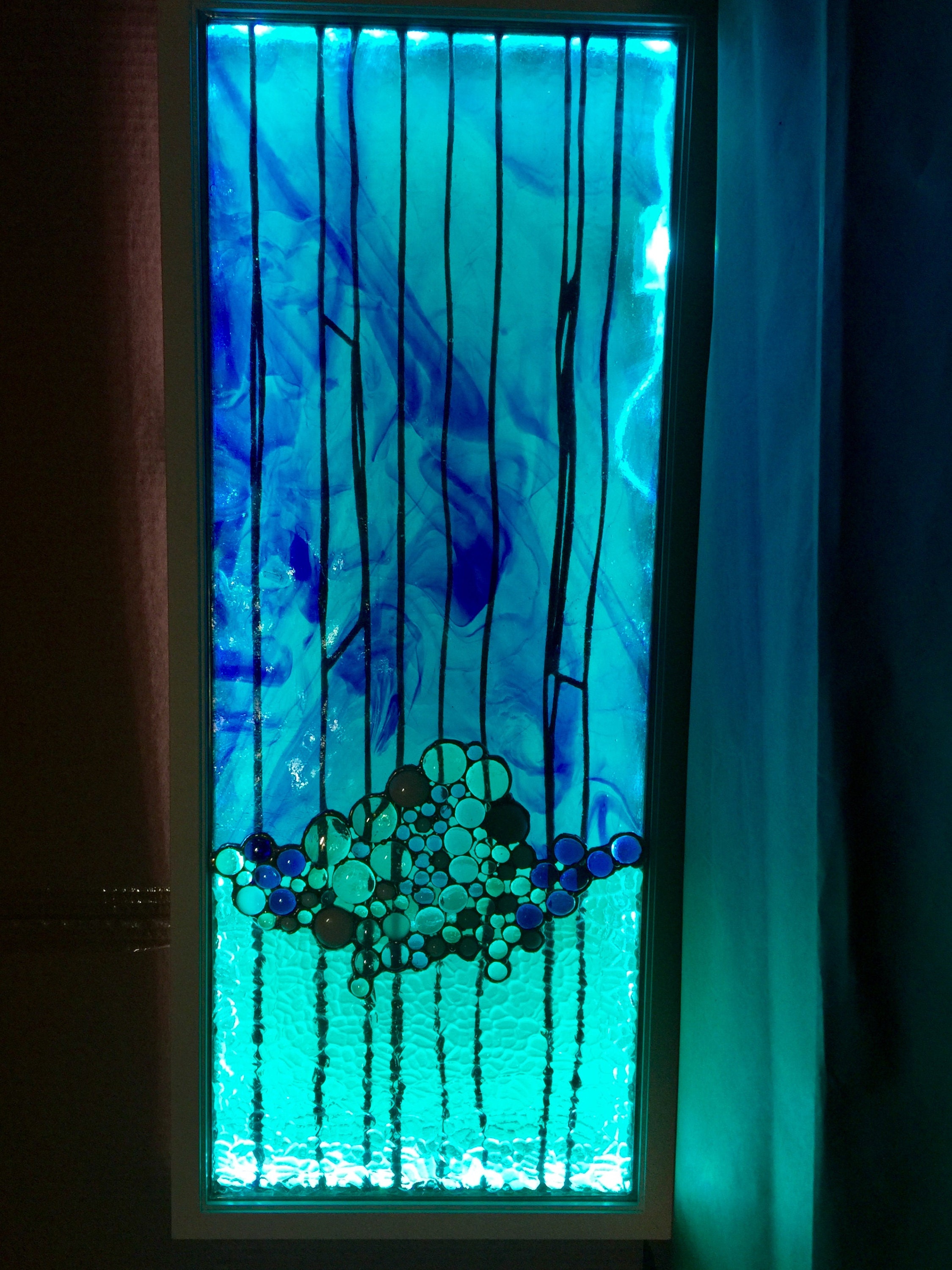 LED back-lit ocean project for a bathroom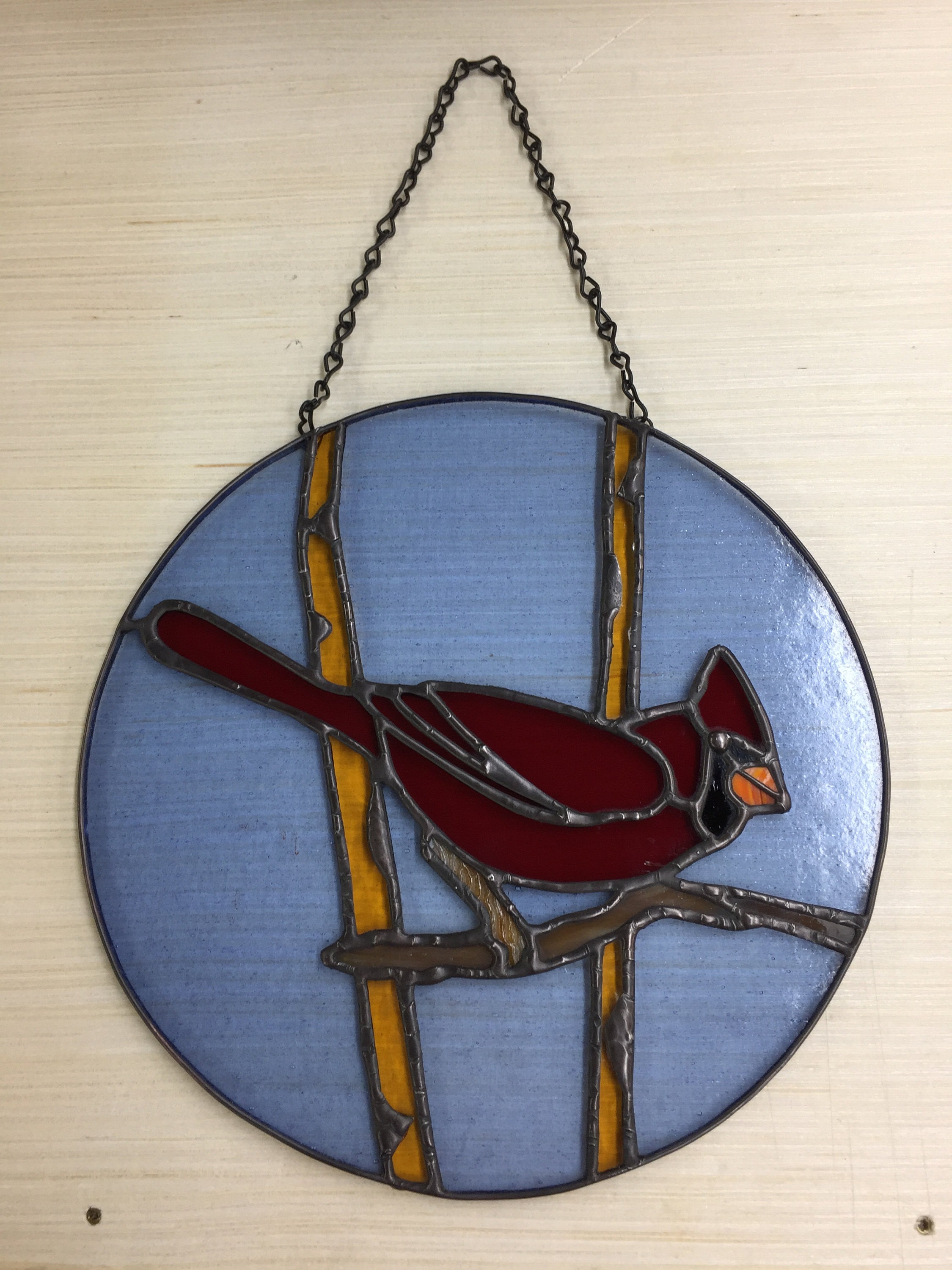 Client custom Cardinal circular panel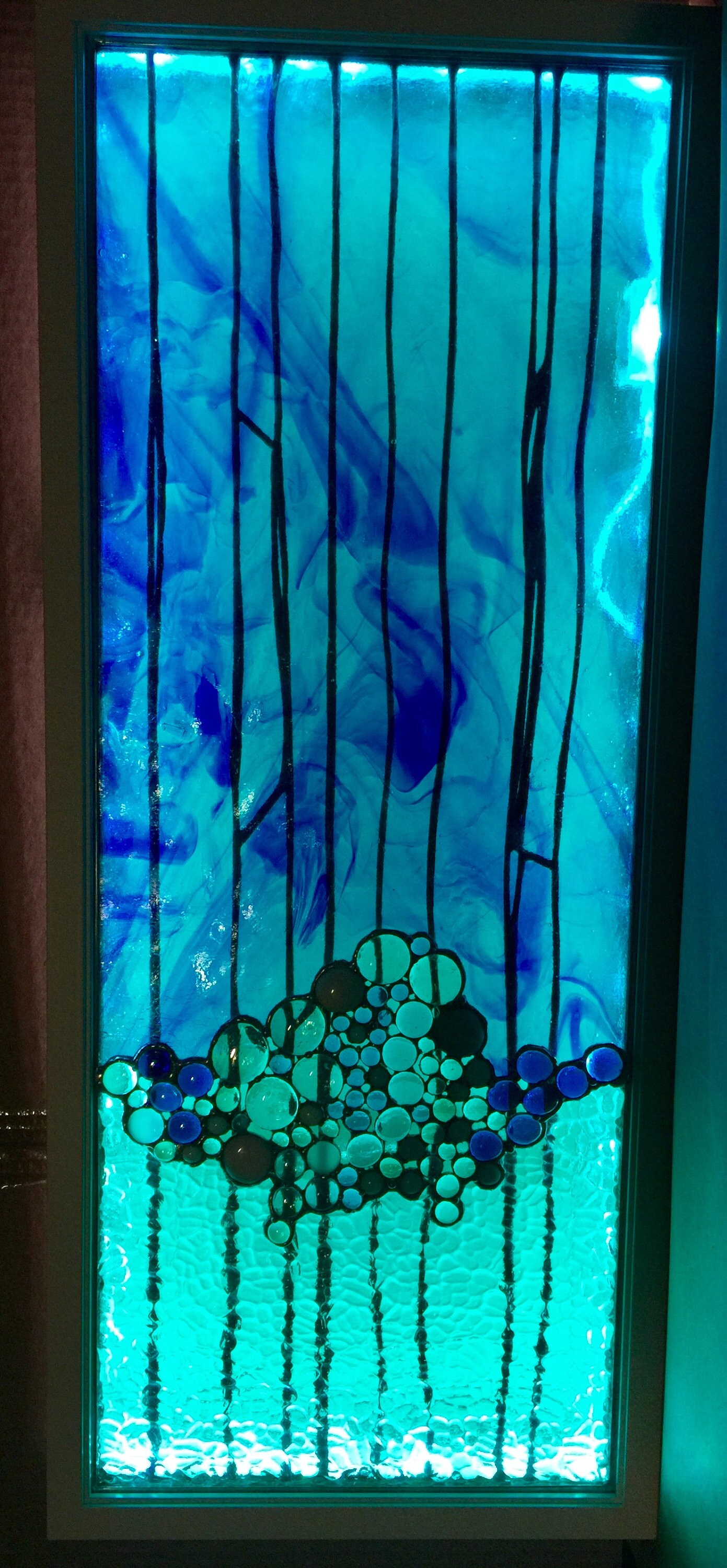 Client custom project with LED lighting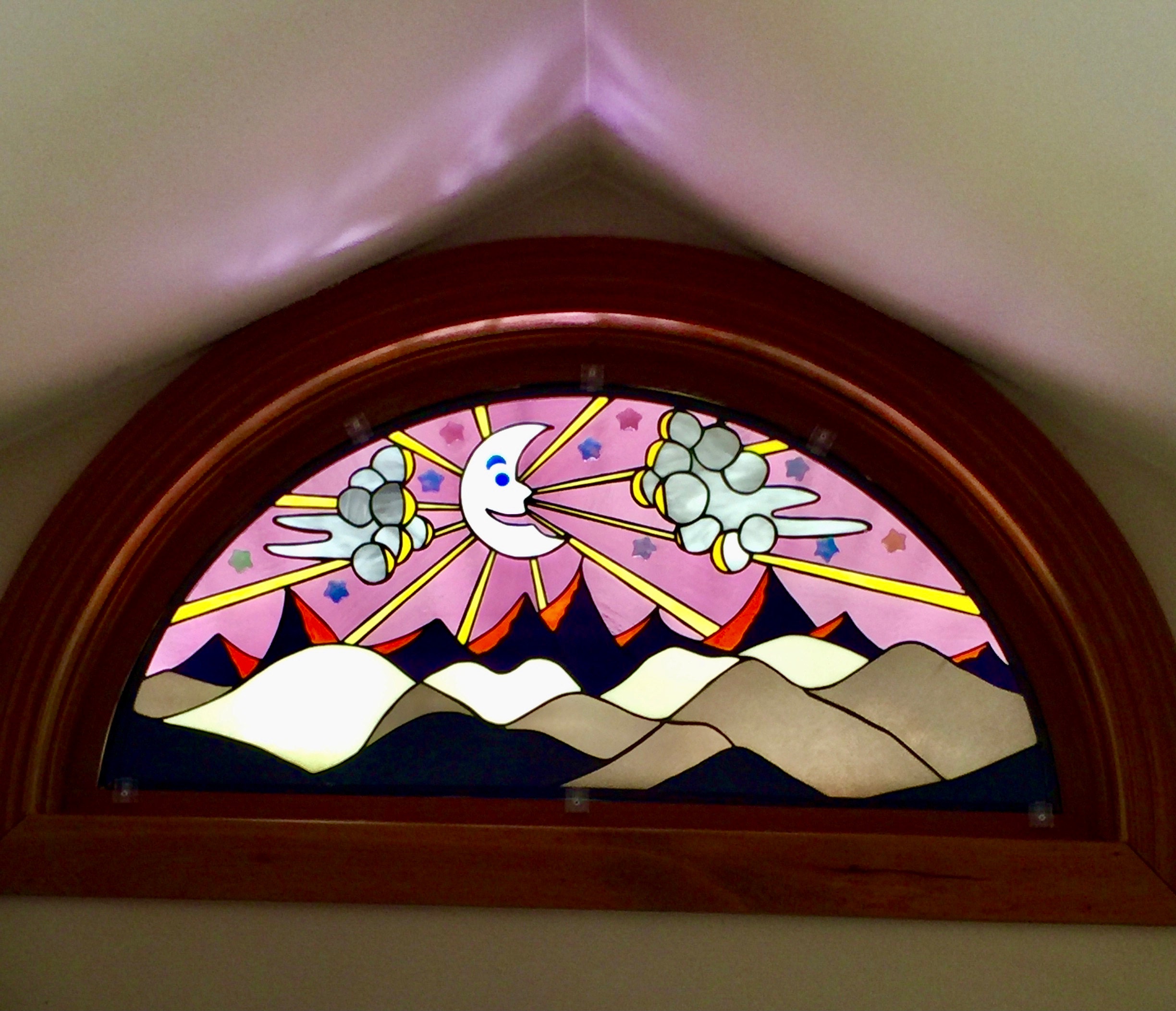 An arch transom with Moon, stars and purple mountains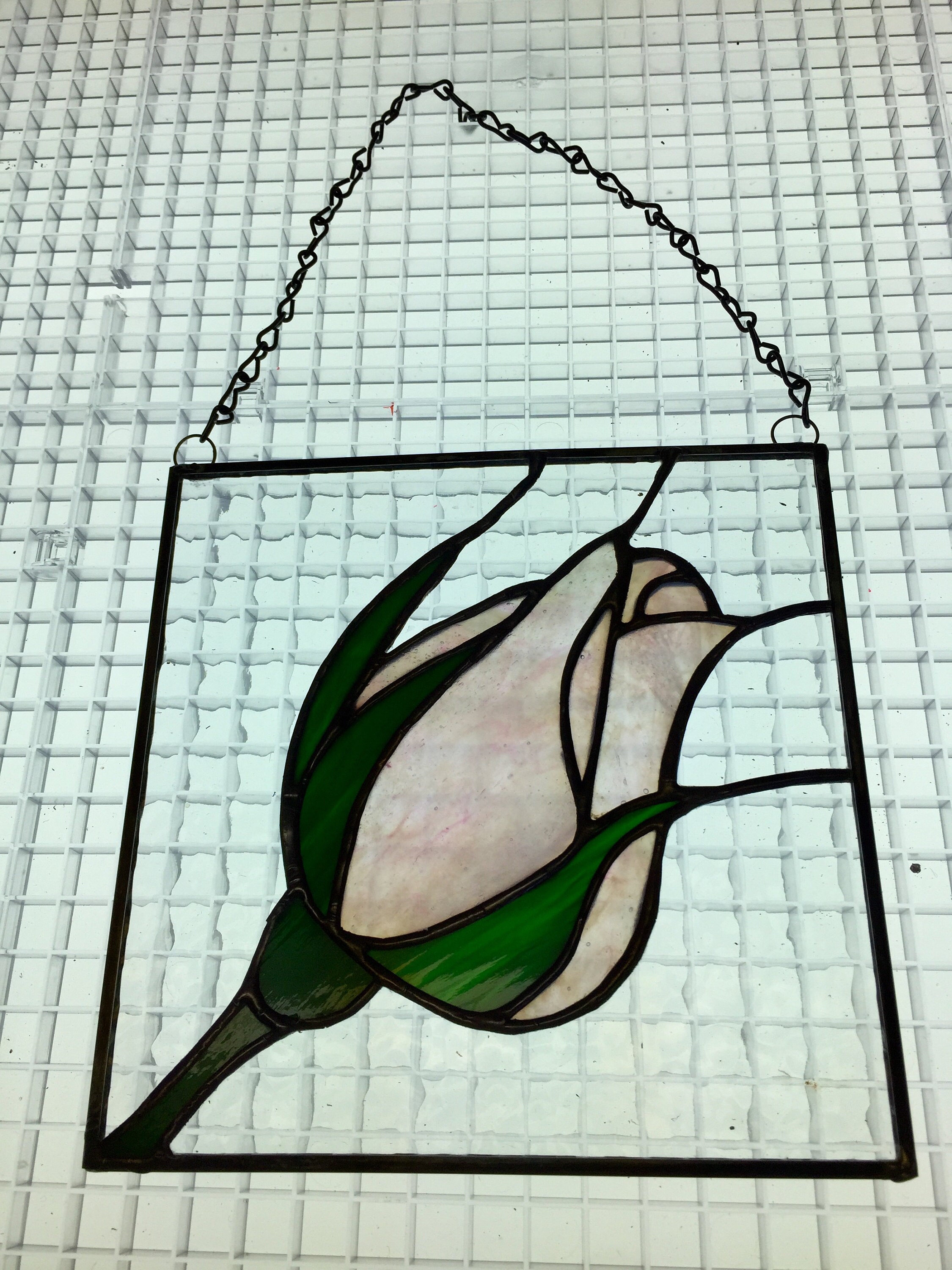 A simple rose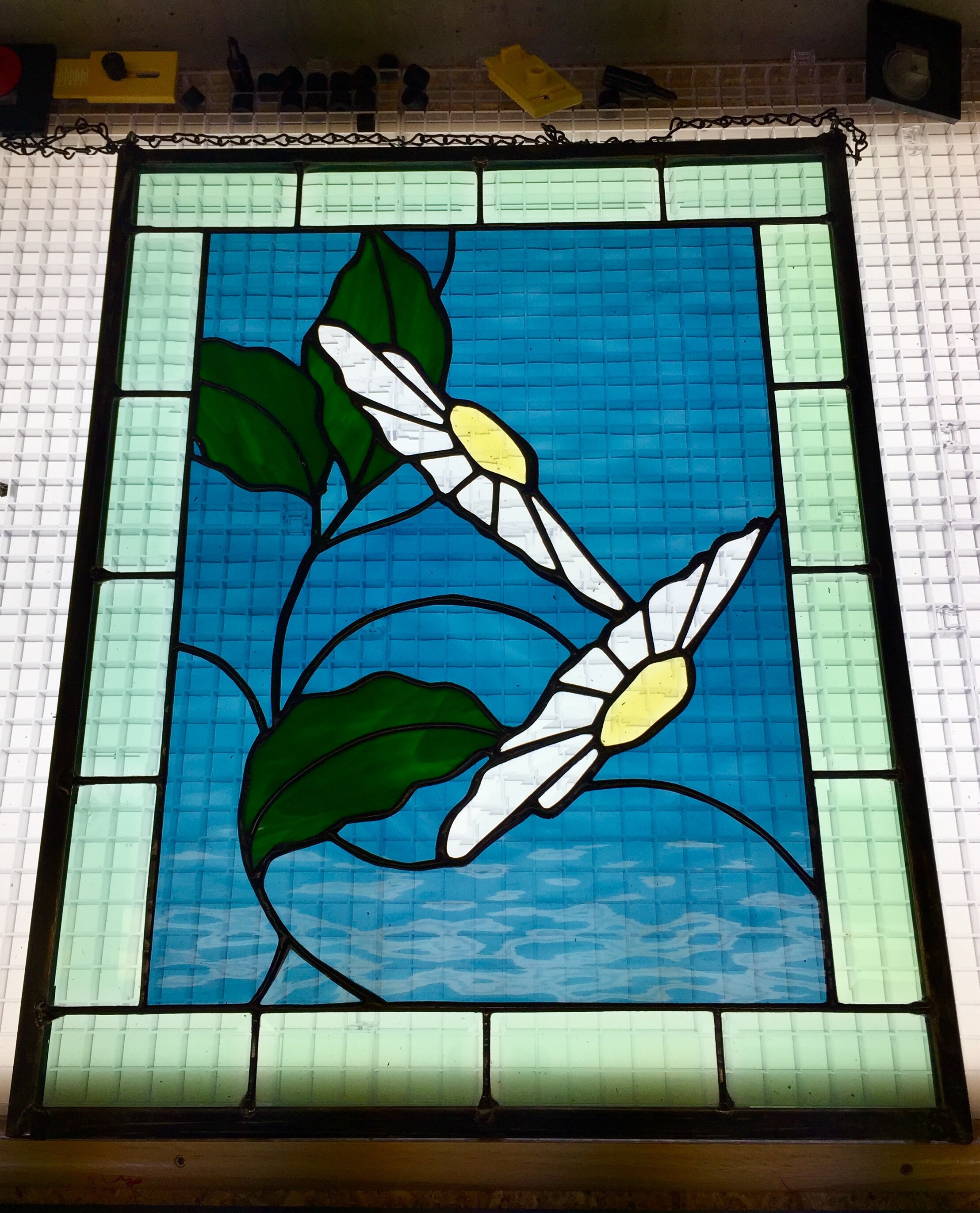 Completed Lazy Daisy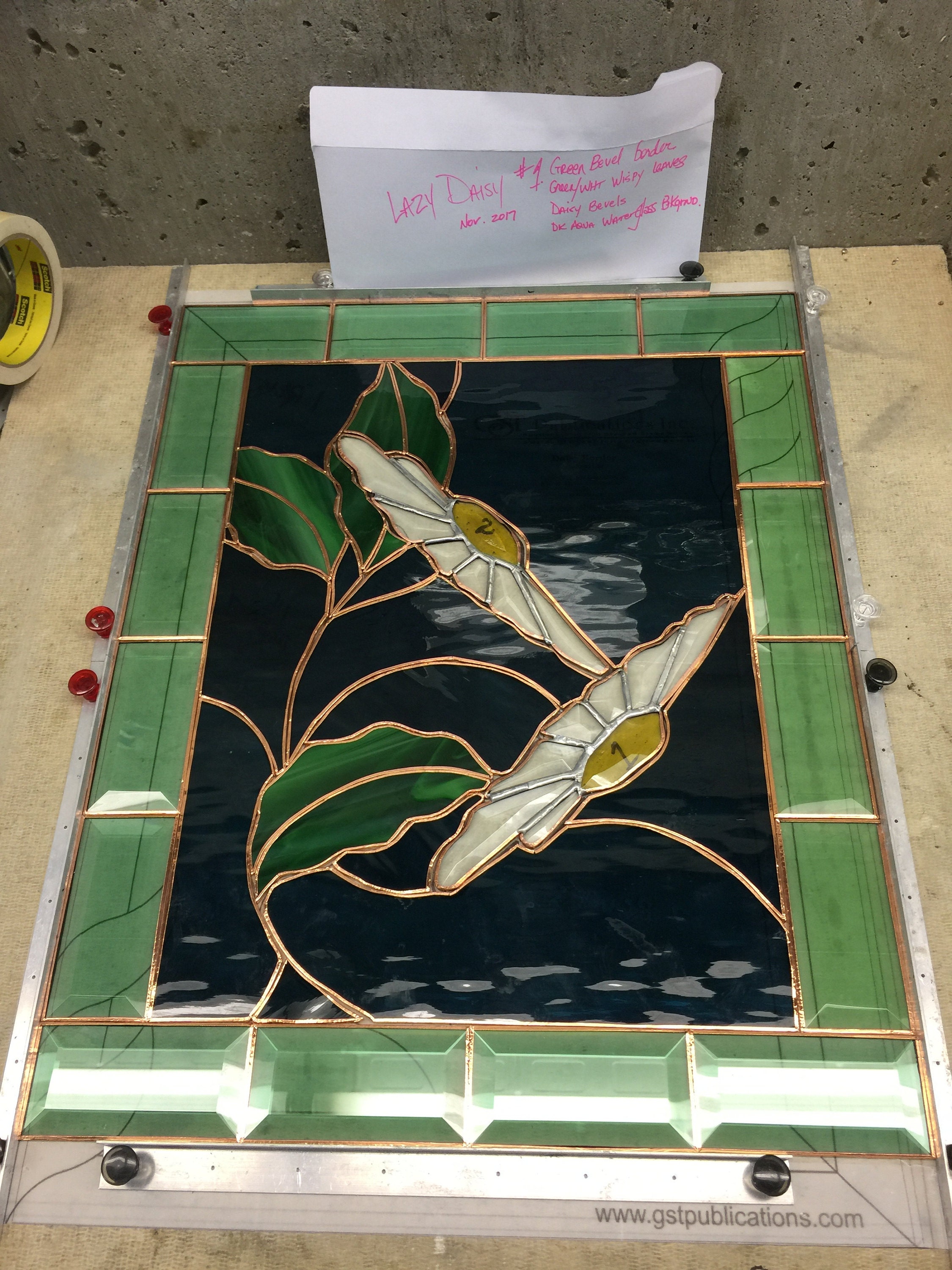 Lazy Daisy bevel using transparent pale green border bevels and Lazy Daisy bevel, teal water glass, under construction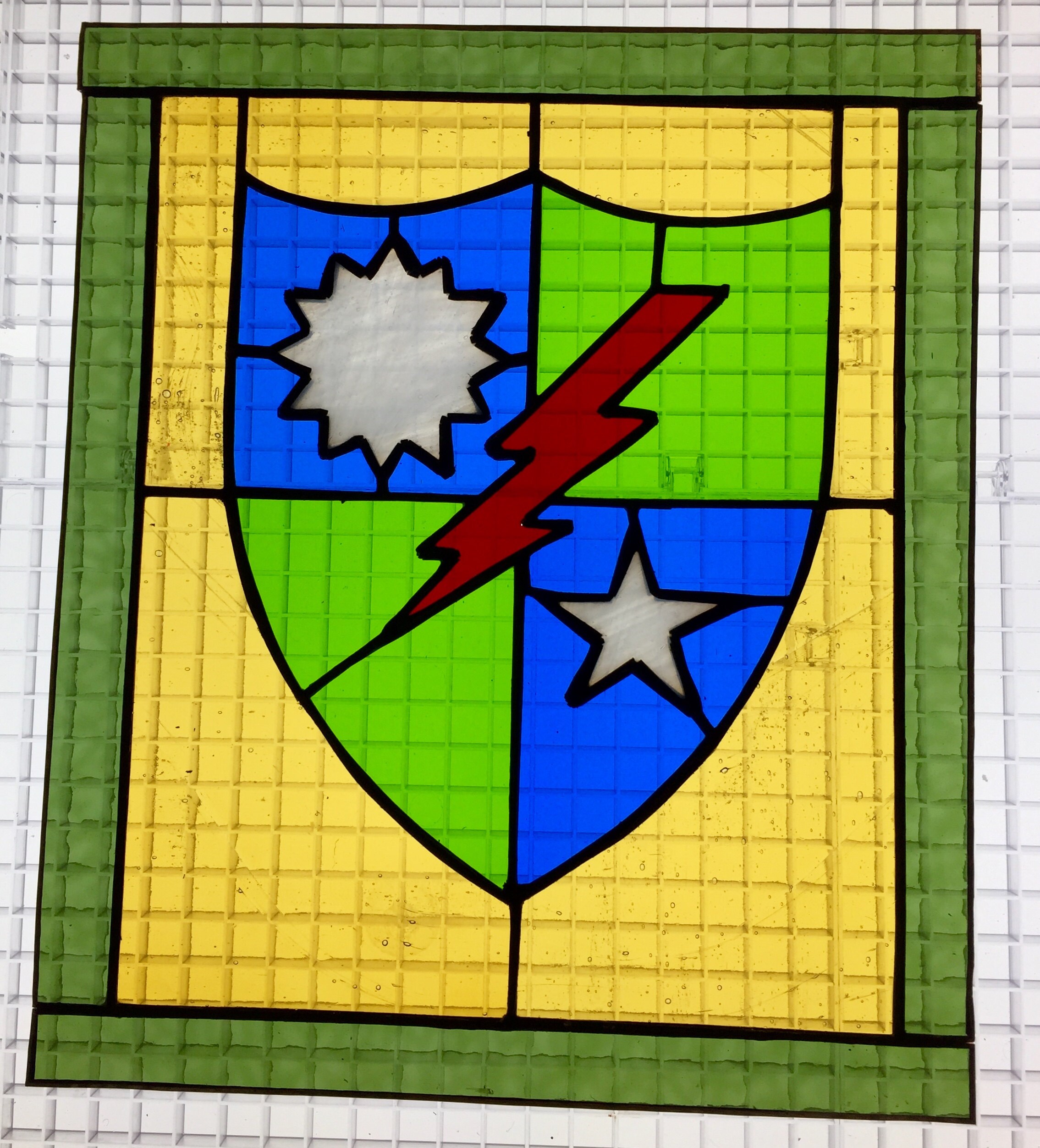 Completed military badge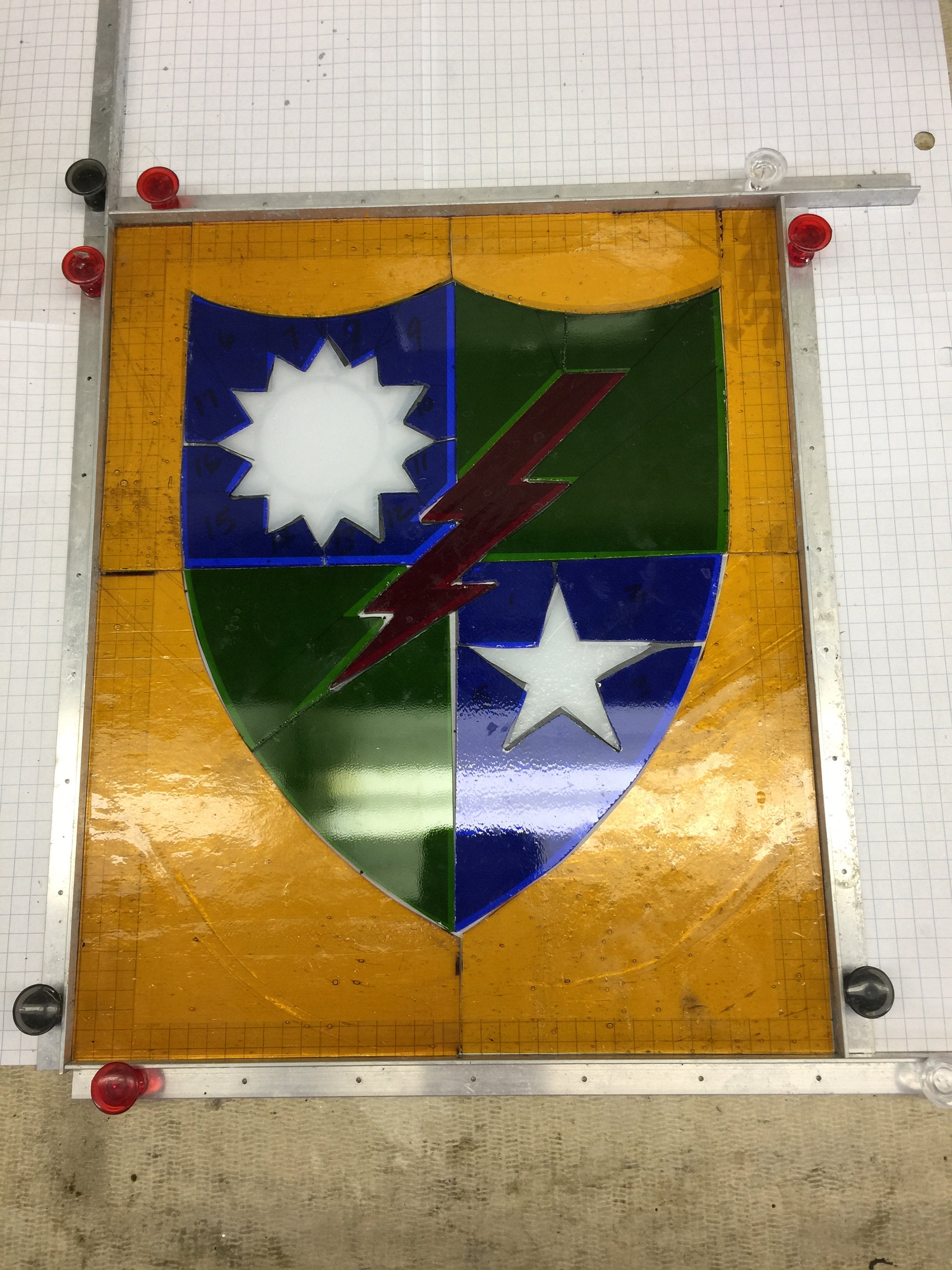 Military badge under construction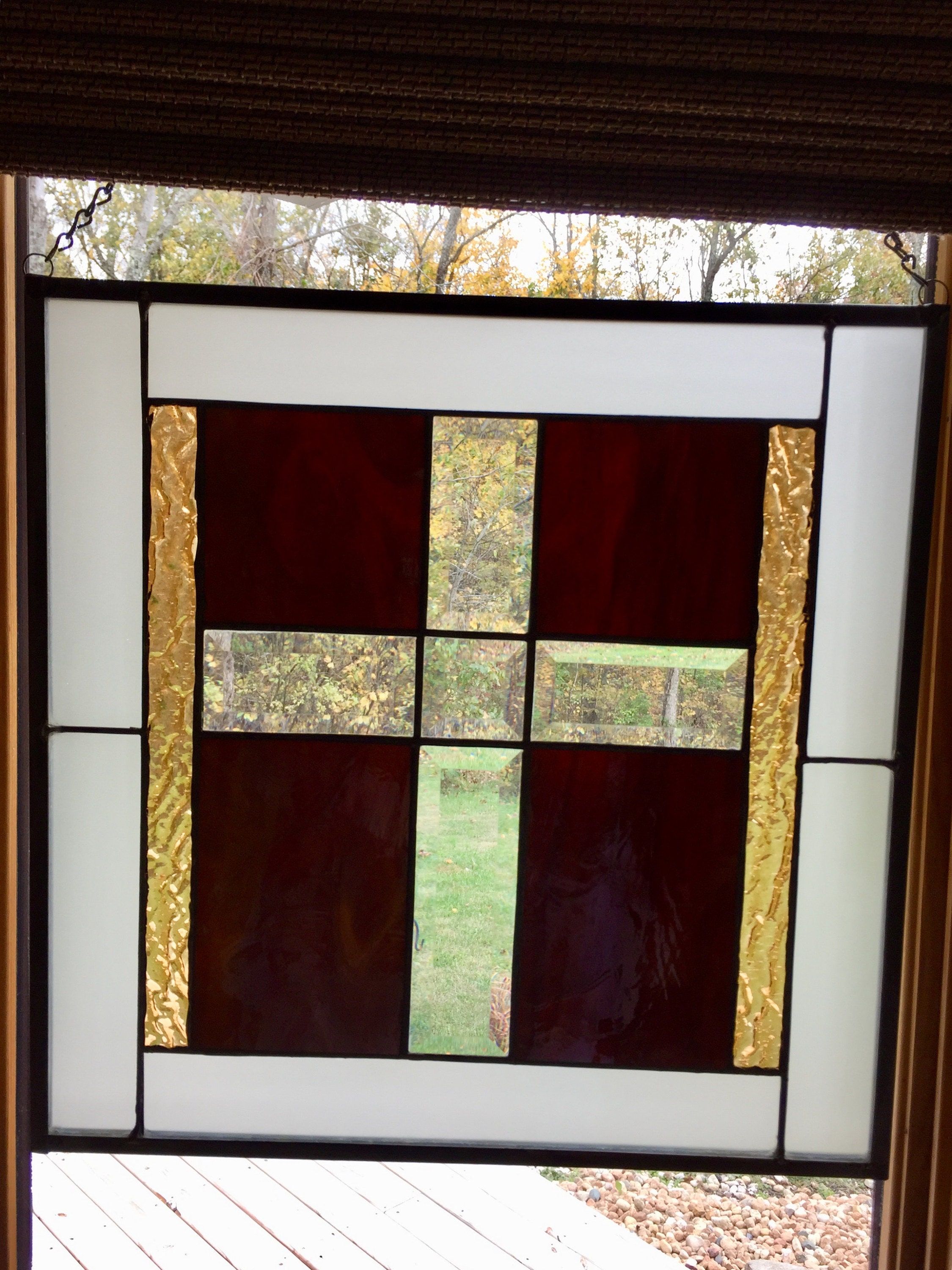 Custom cross for dearest of friends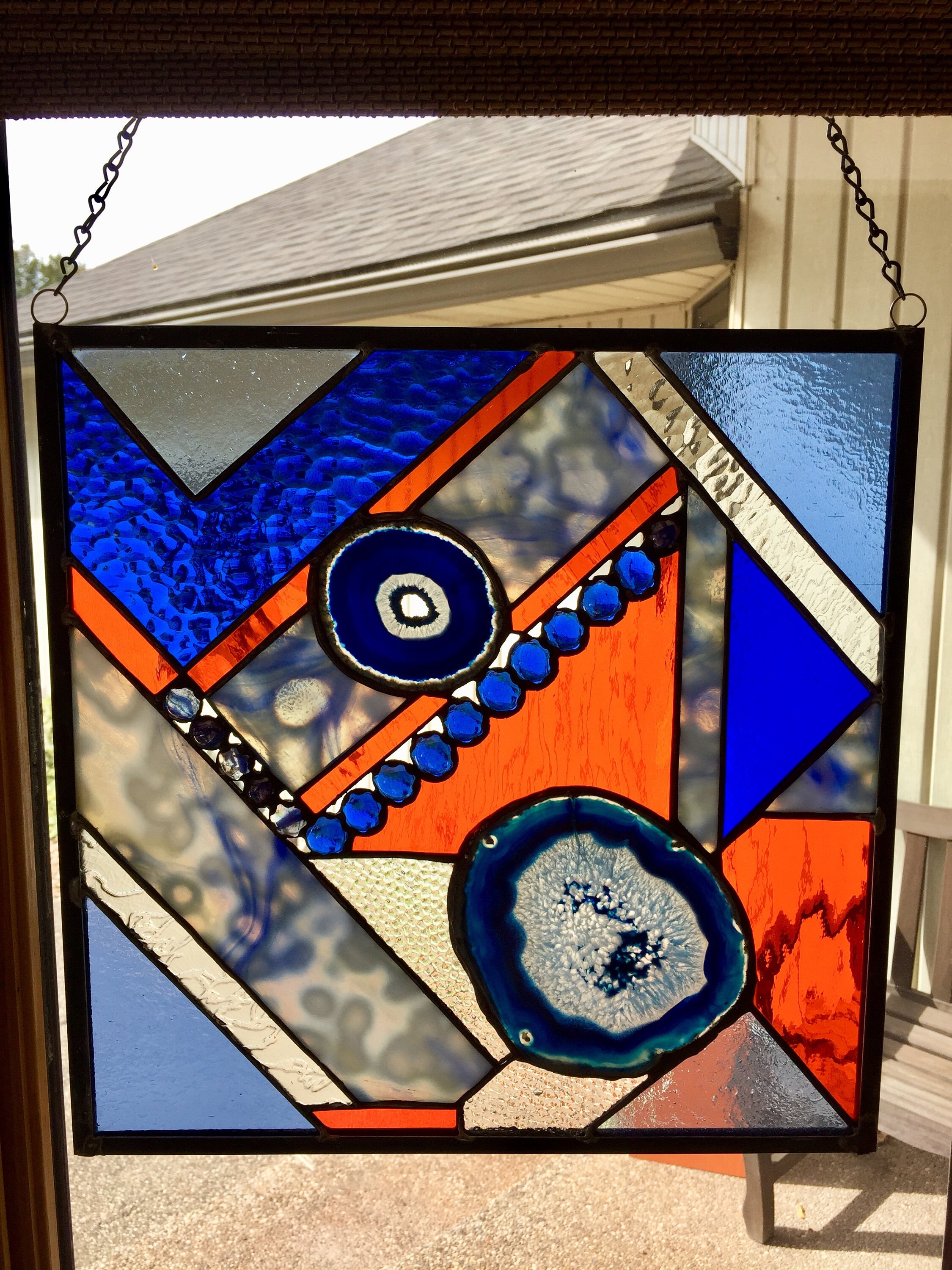 Auburn colors, blue geodes and transparent nuggets and glass, cathedral glass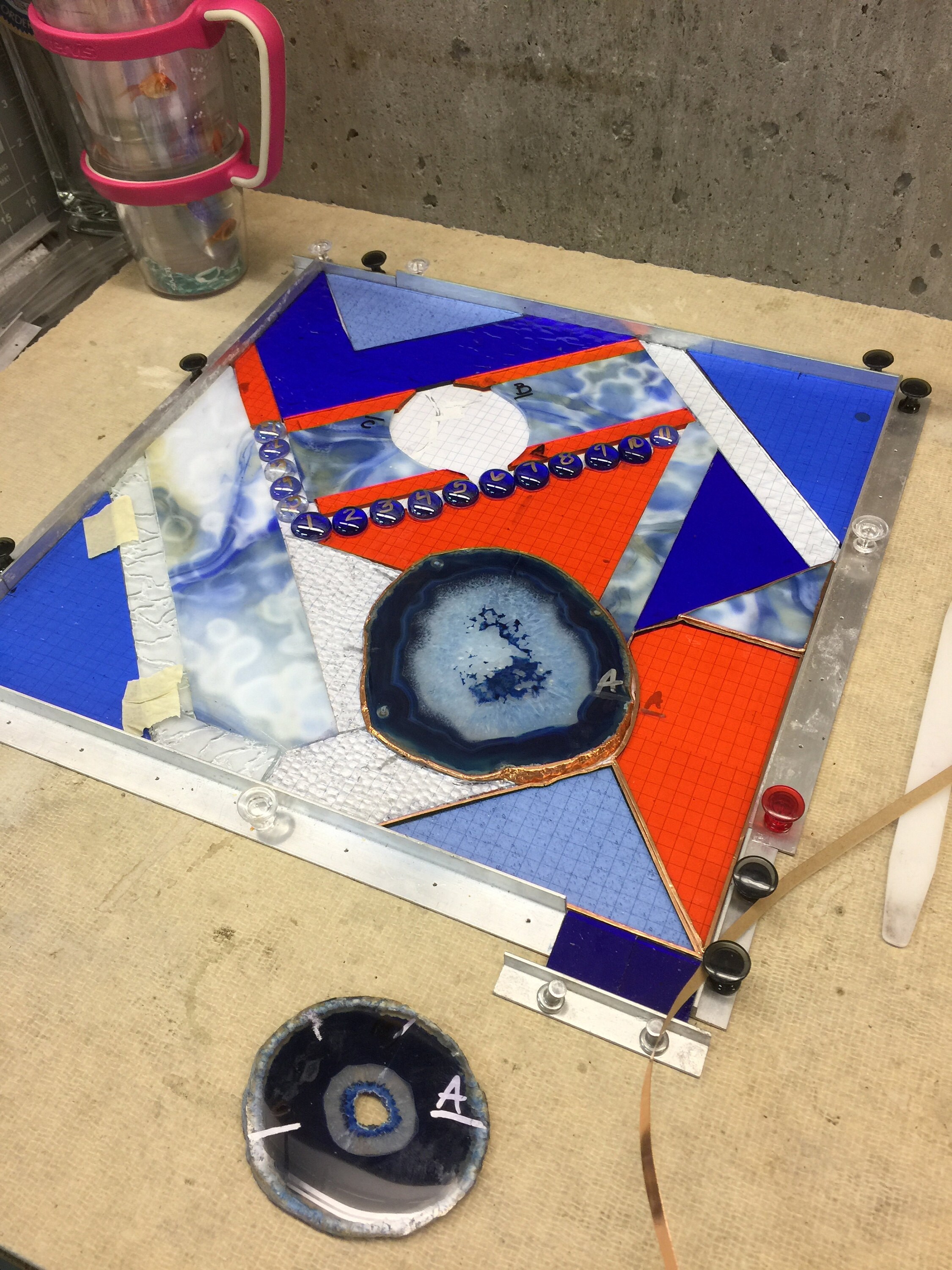 A custom agate and geo shapes under construction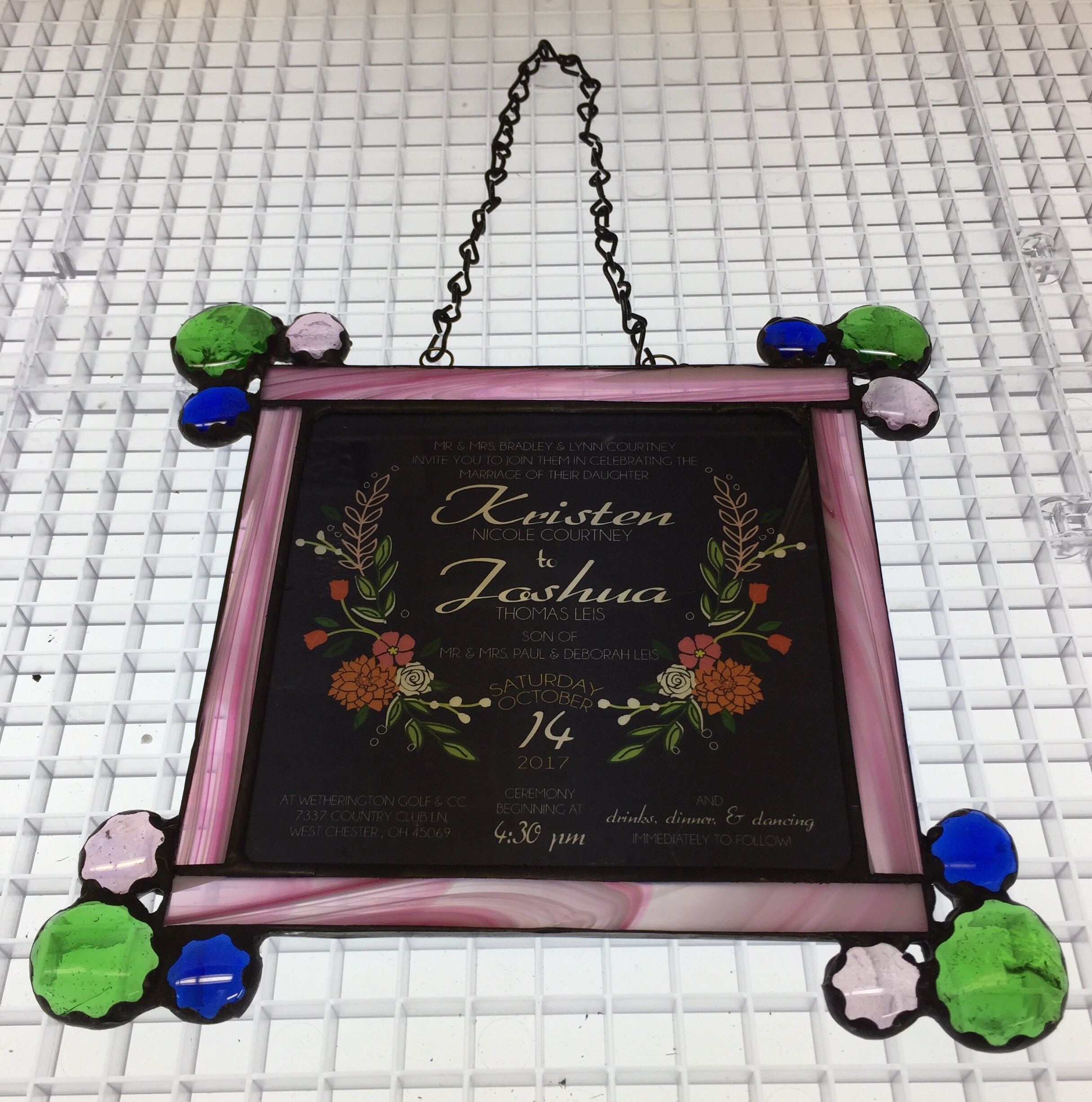 An example of a wedding invitation embellished with nuggets, glass and chain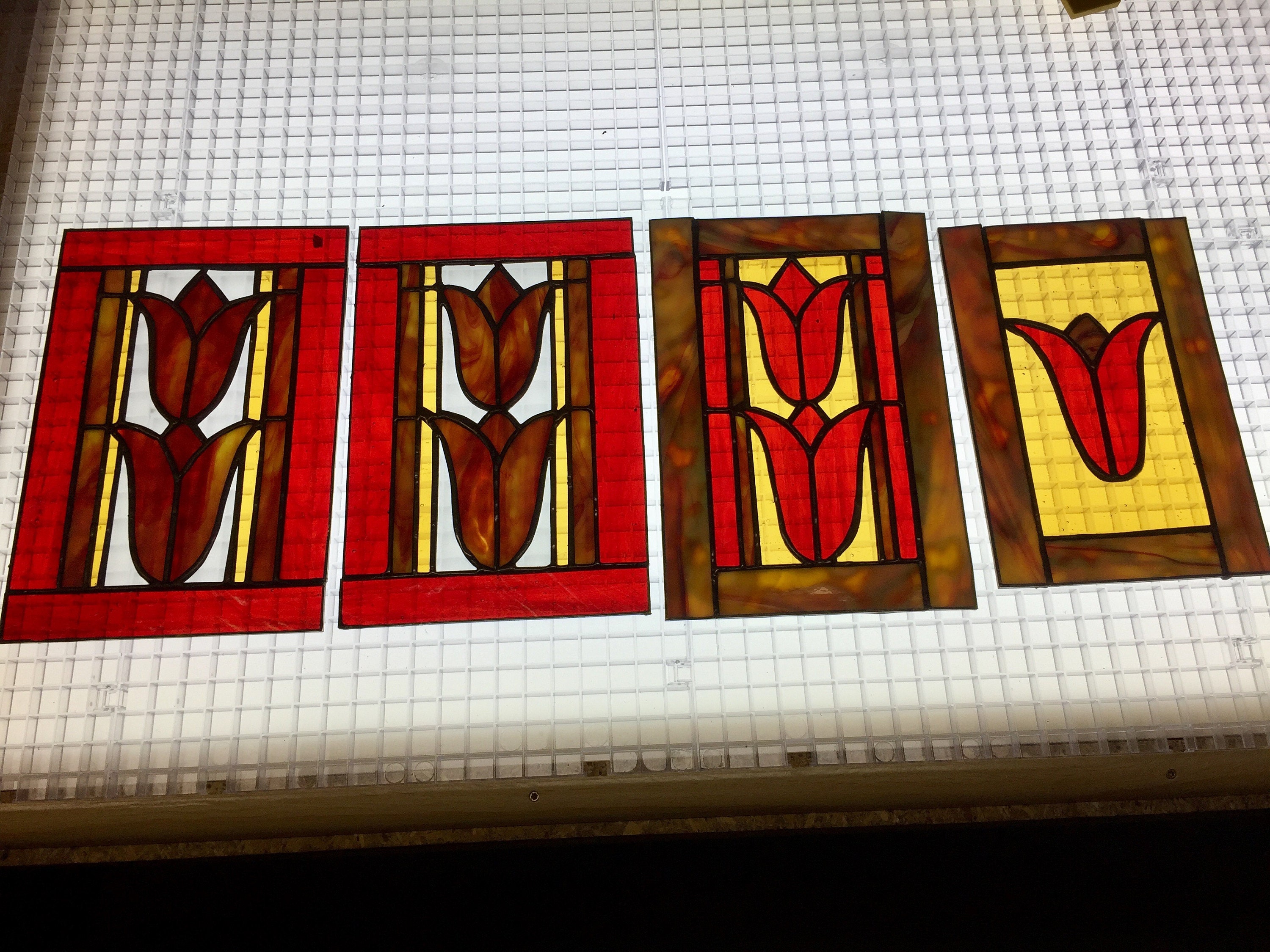 Completed tulip panels for lantern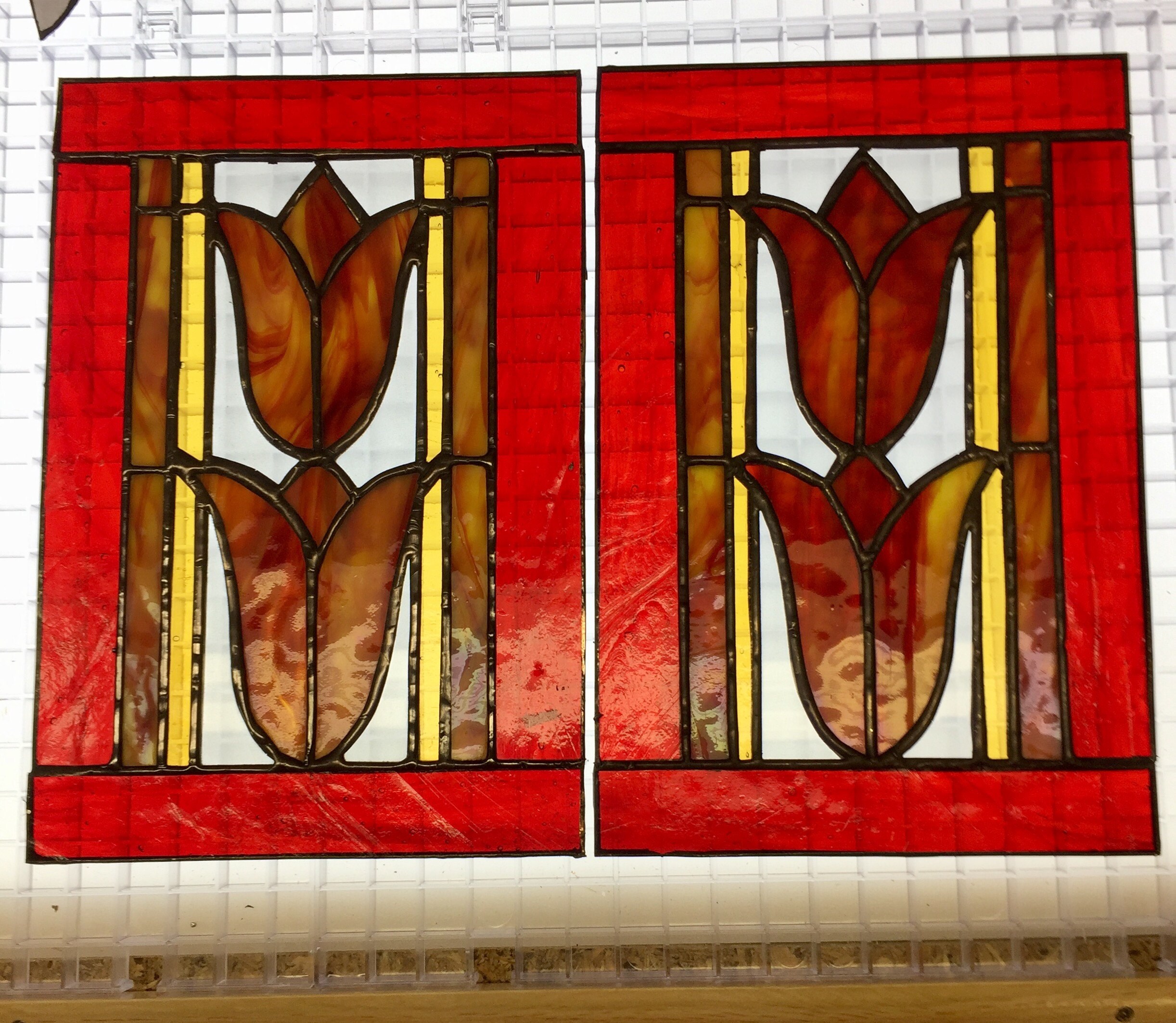 Tulip detail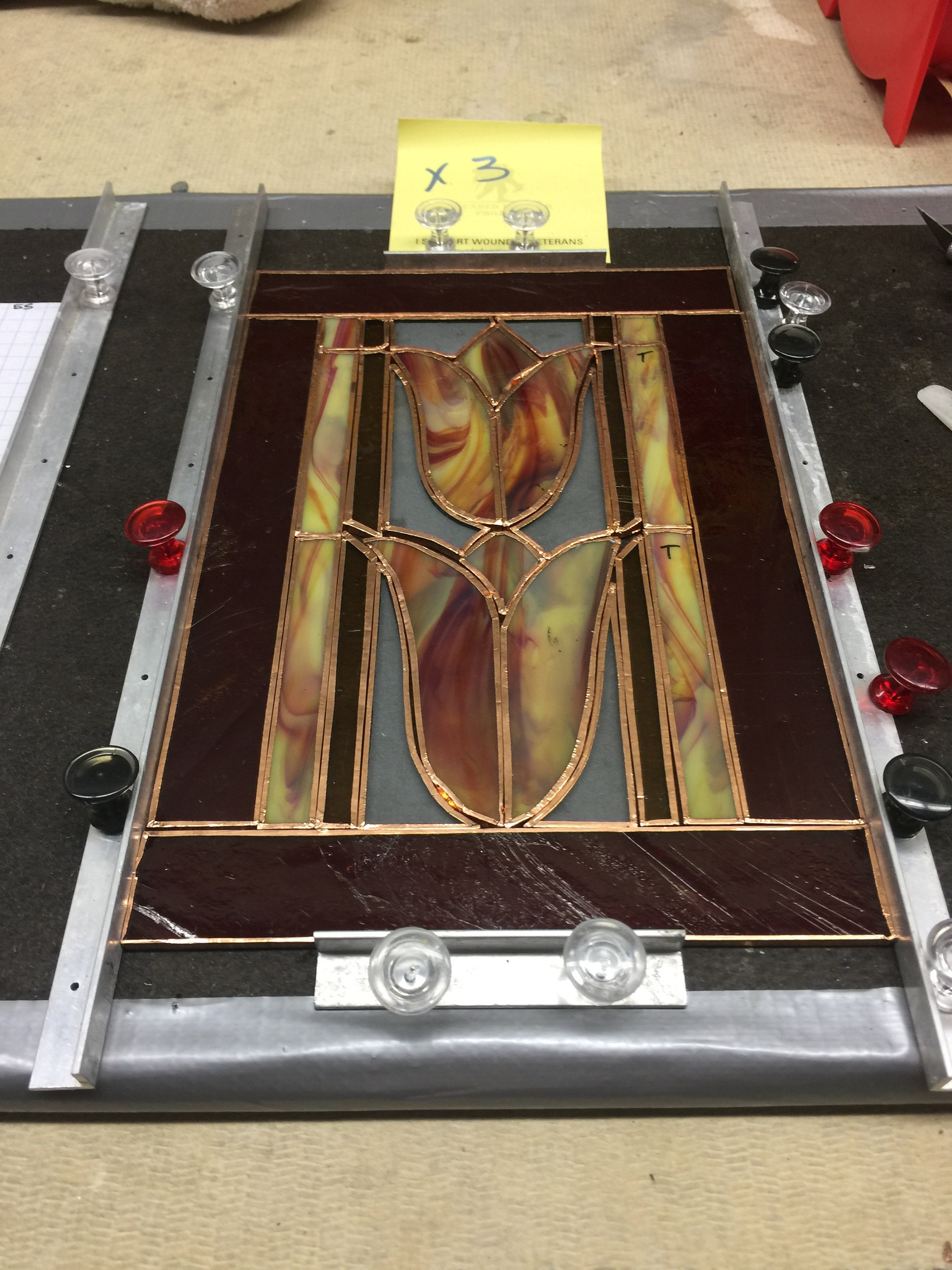 Lantern #1 under construction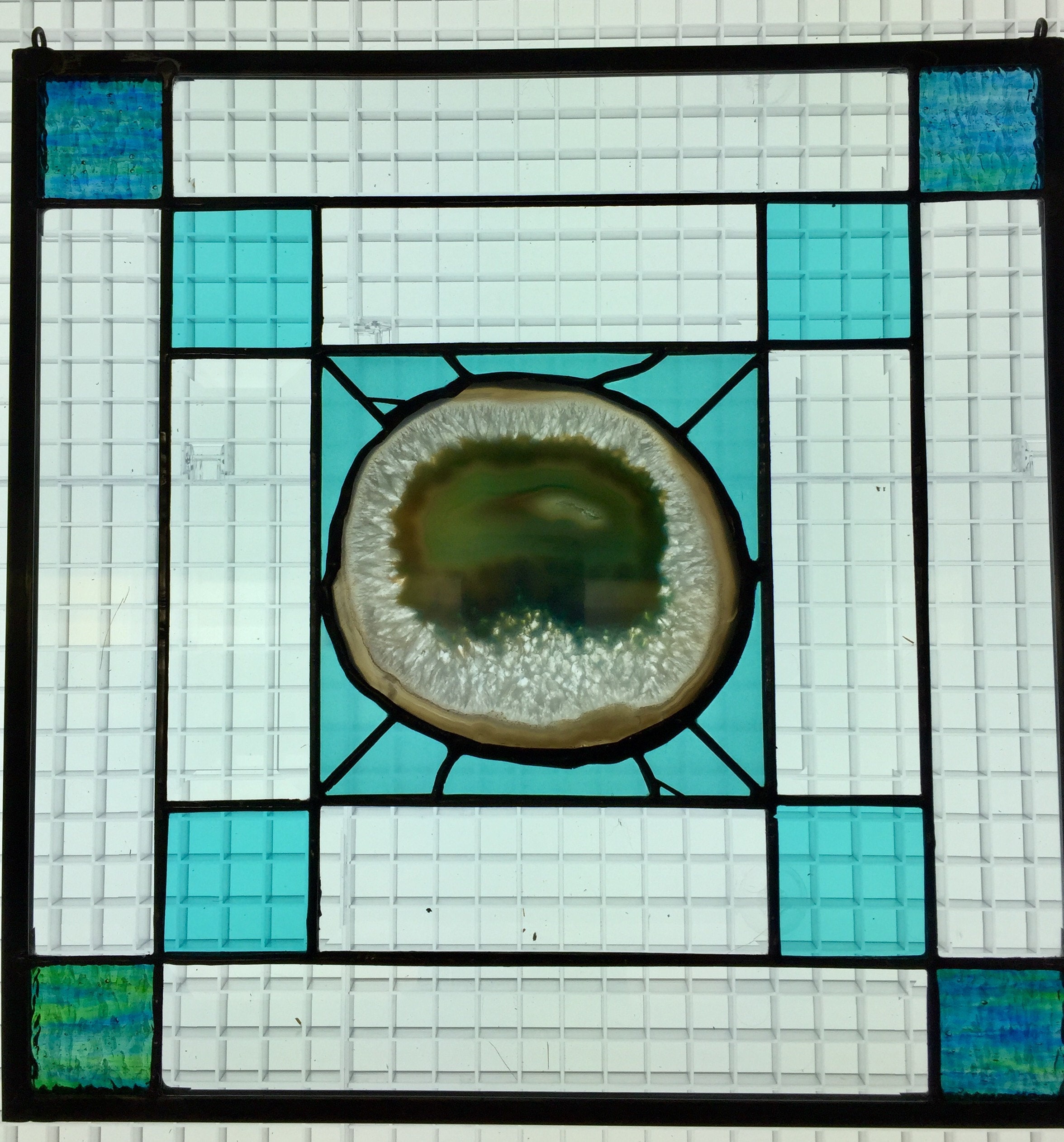 Teal agate with teal transparent and clear frosted glass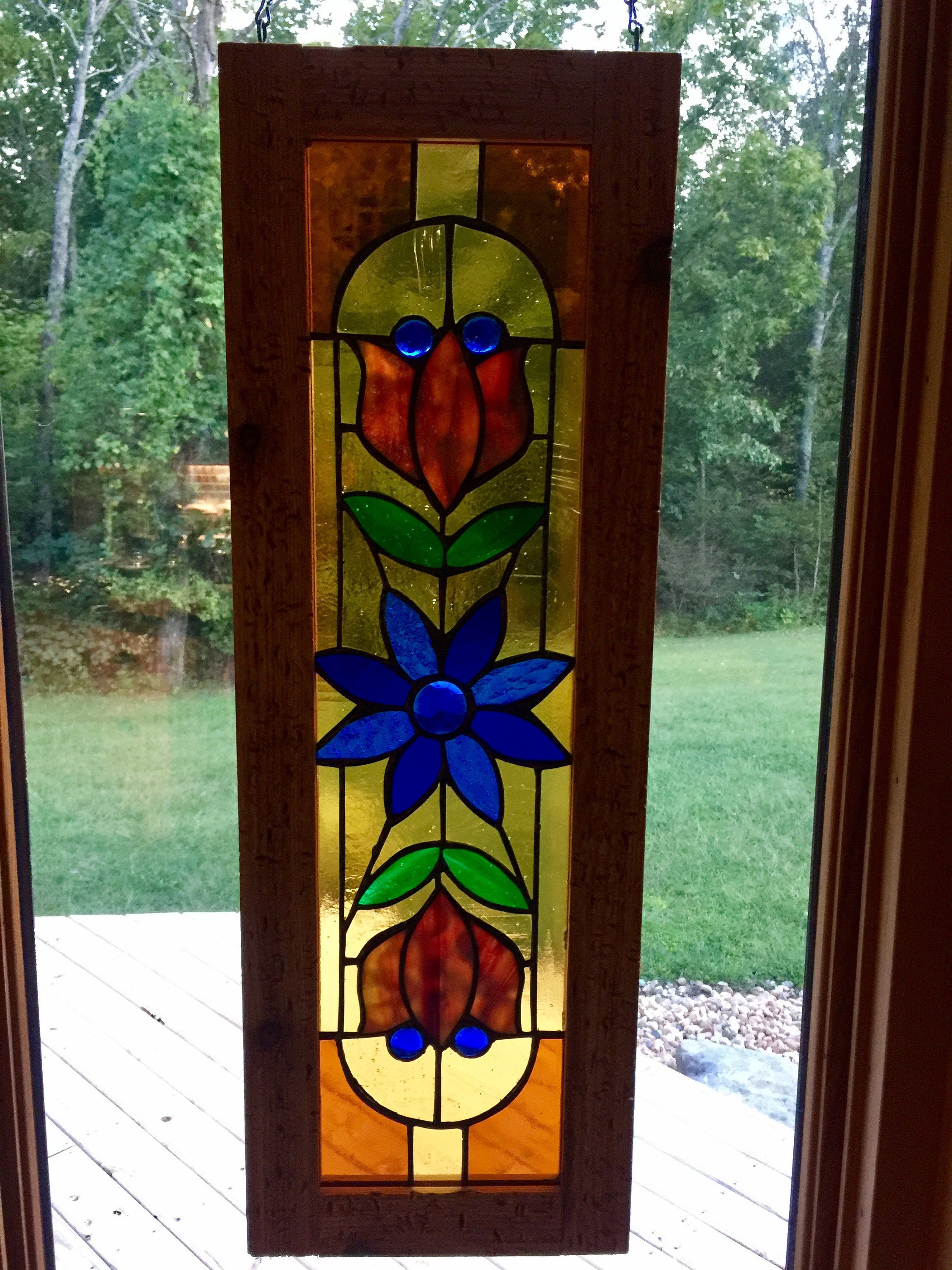 Ambers, blue and reds, the completed Starflower and tulip transom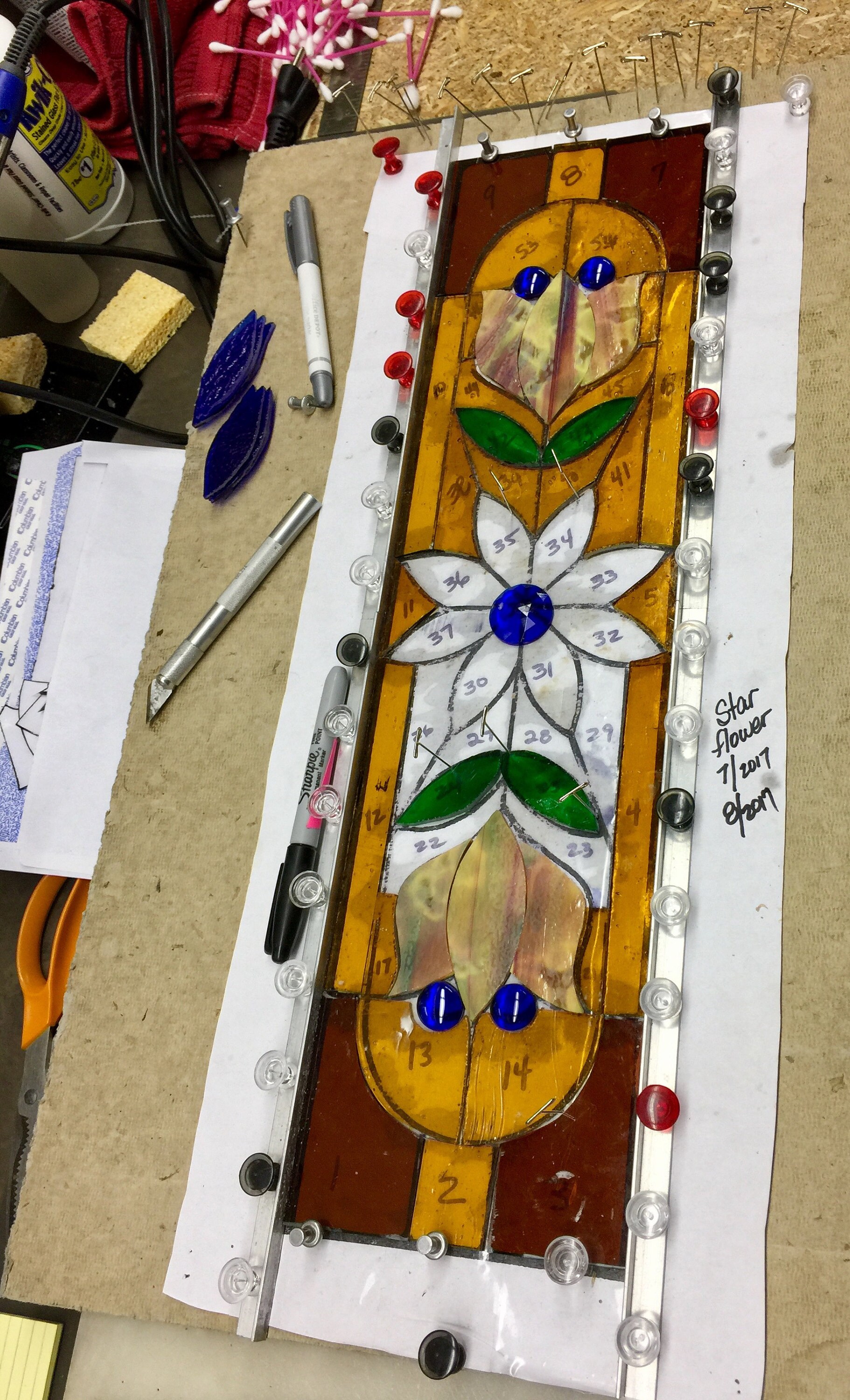 Starflower and tulip under construction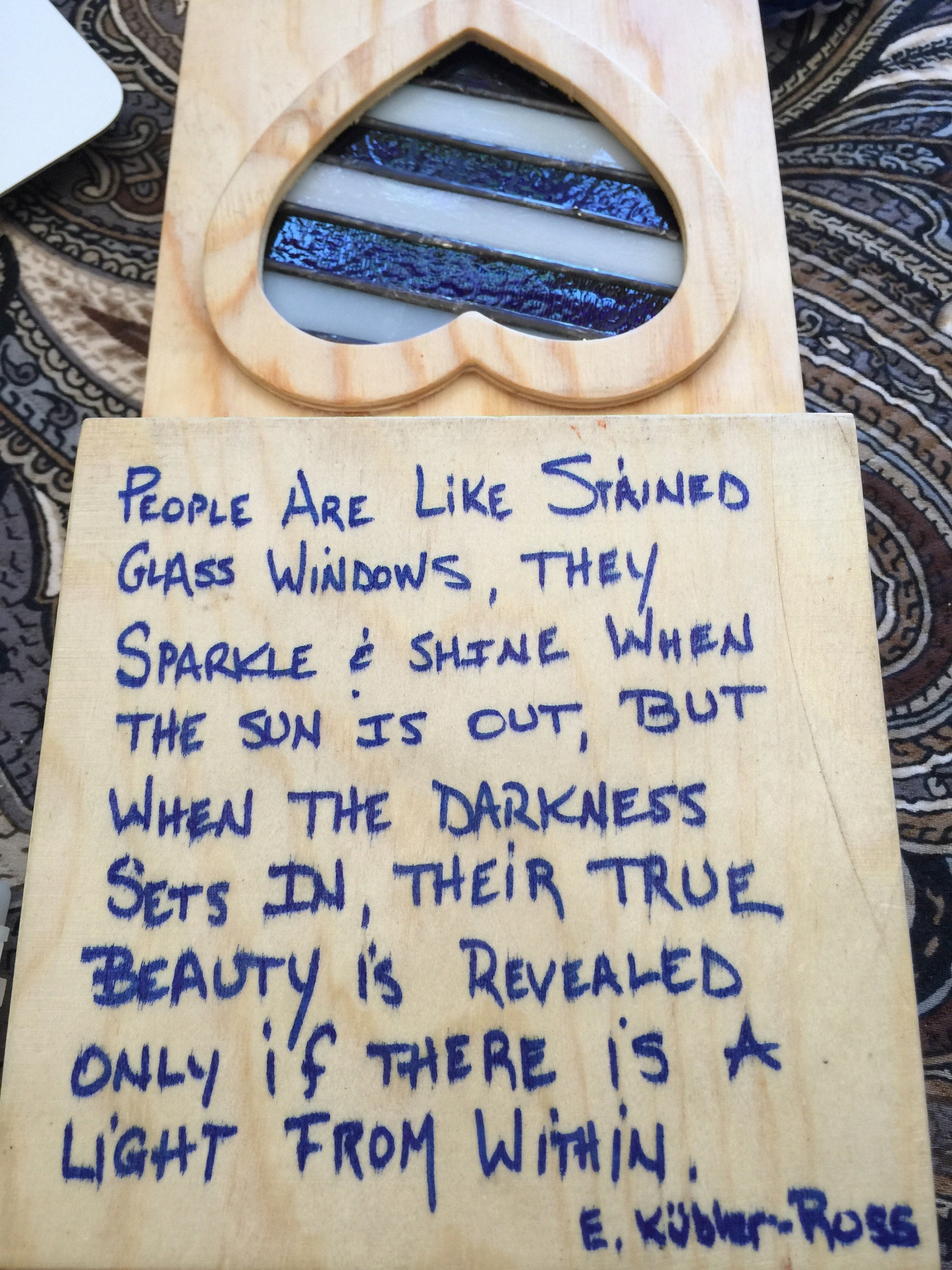 My favorite stained glass quote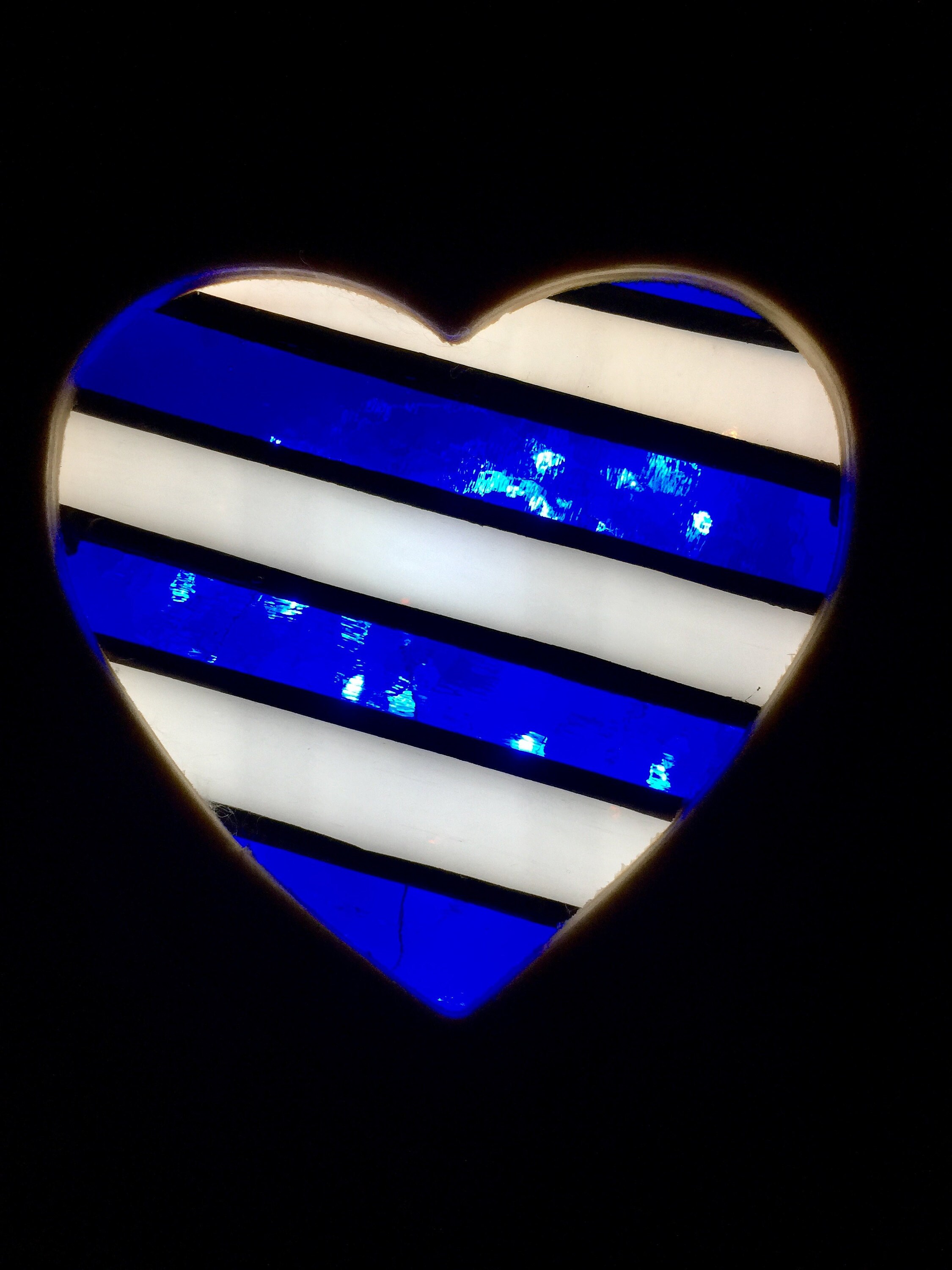 UK Heart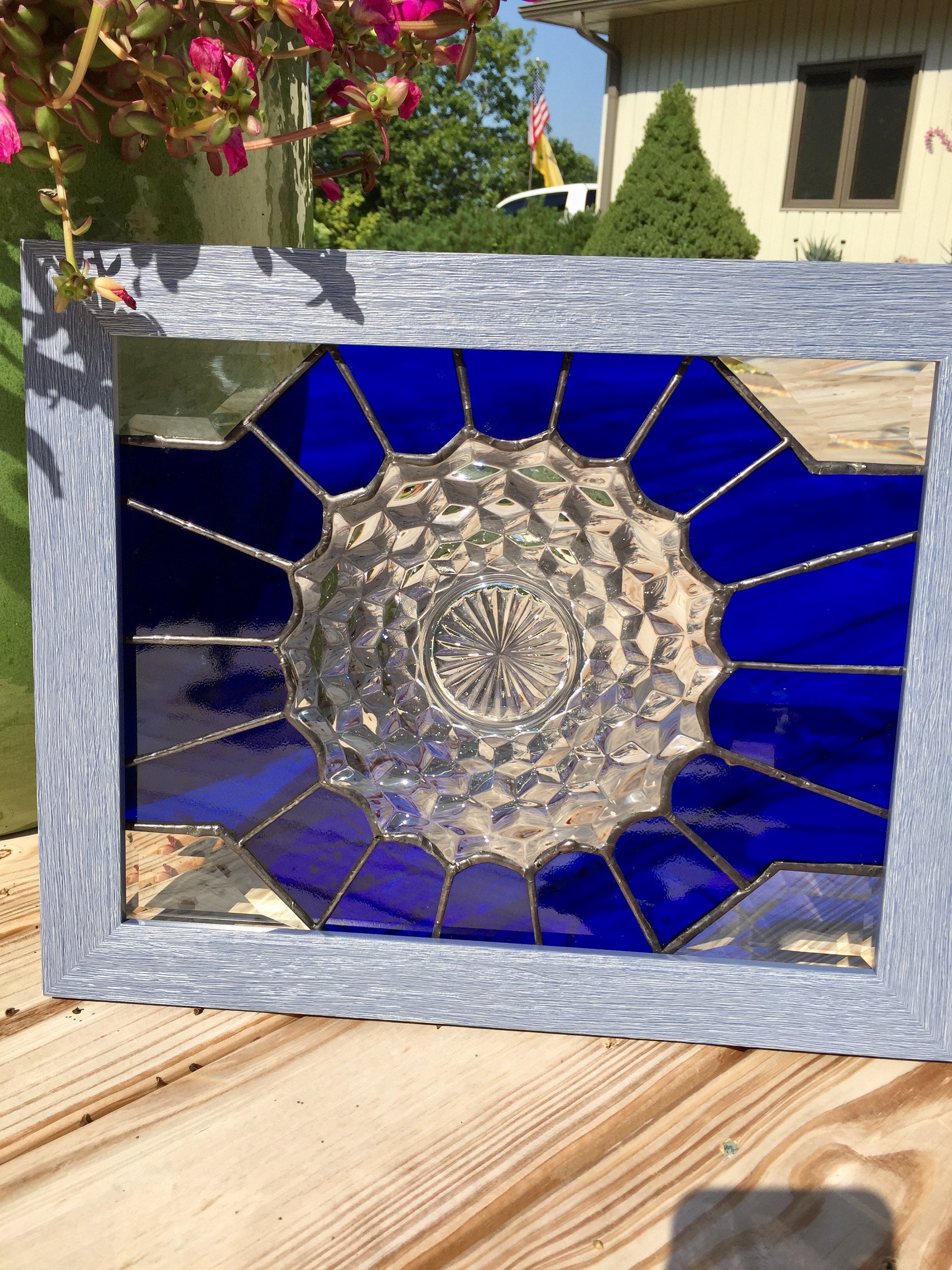 Antique plate with cobalt blue cigar band design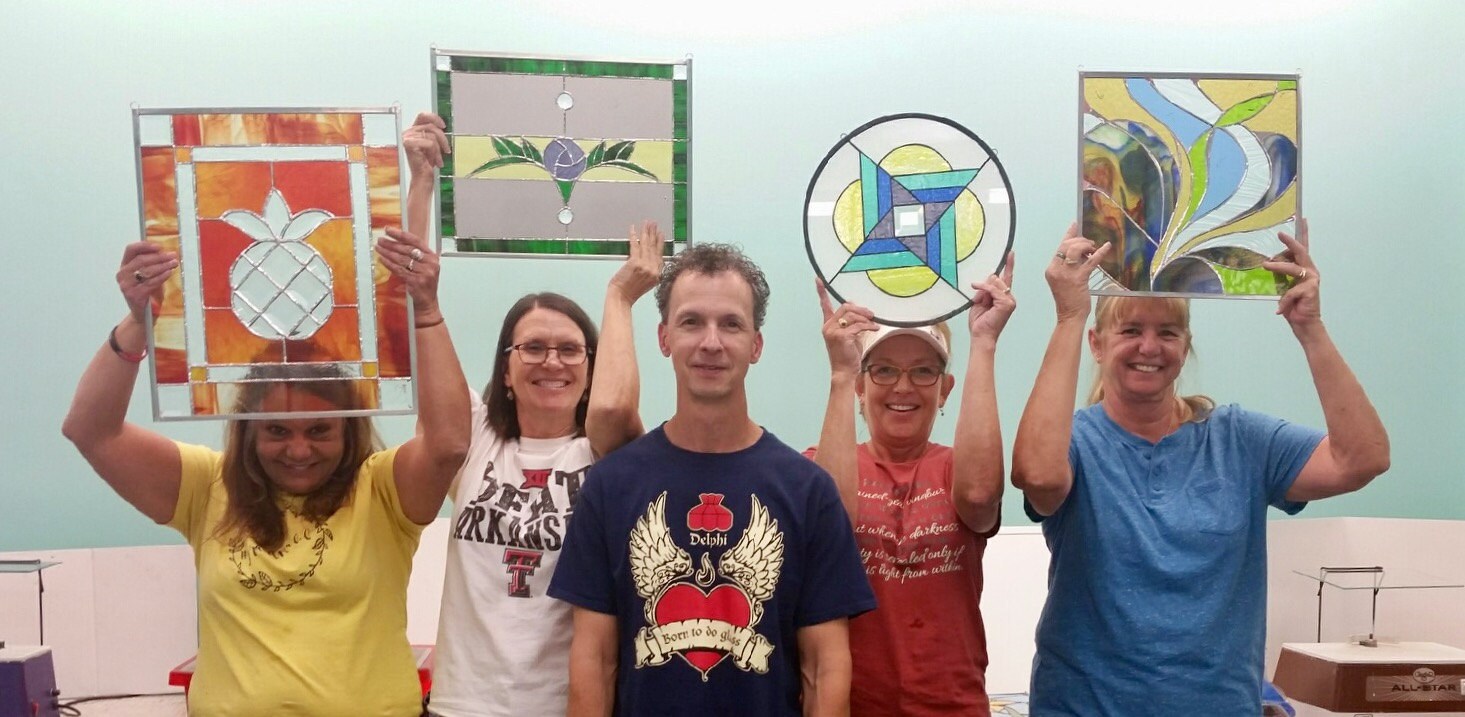 Glass class July 2017 Lansing Michigan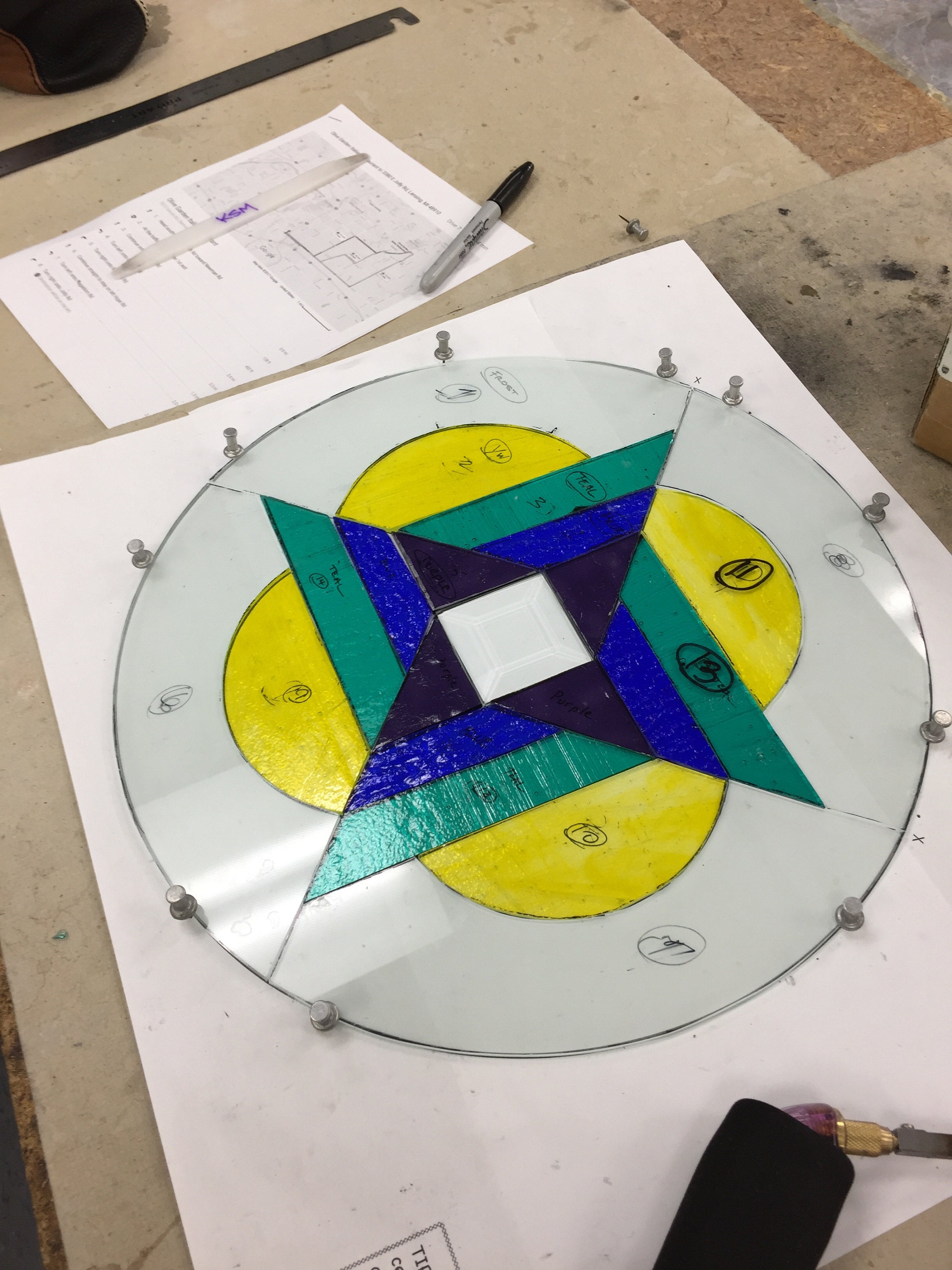 Round with interesting color choices completed at glass class in Lansing Michigan at Delphi July 2017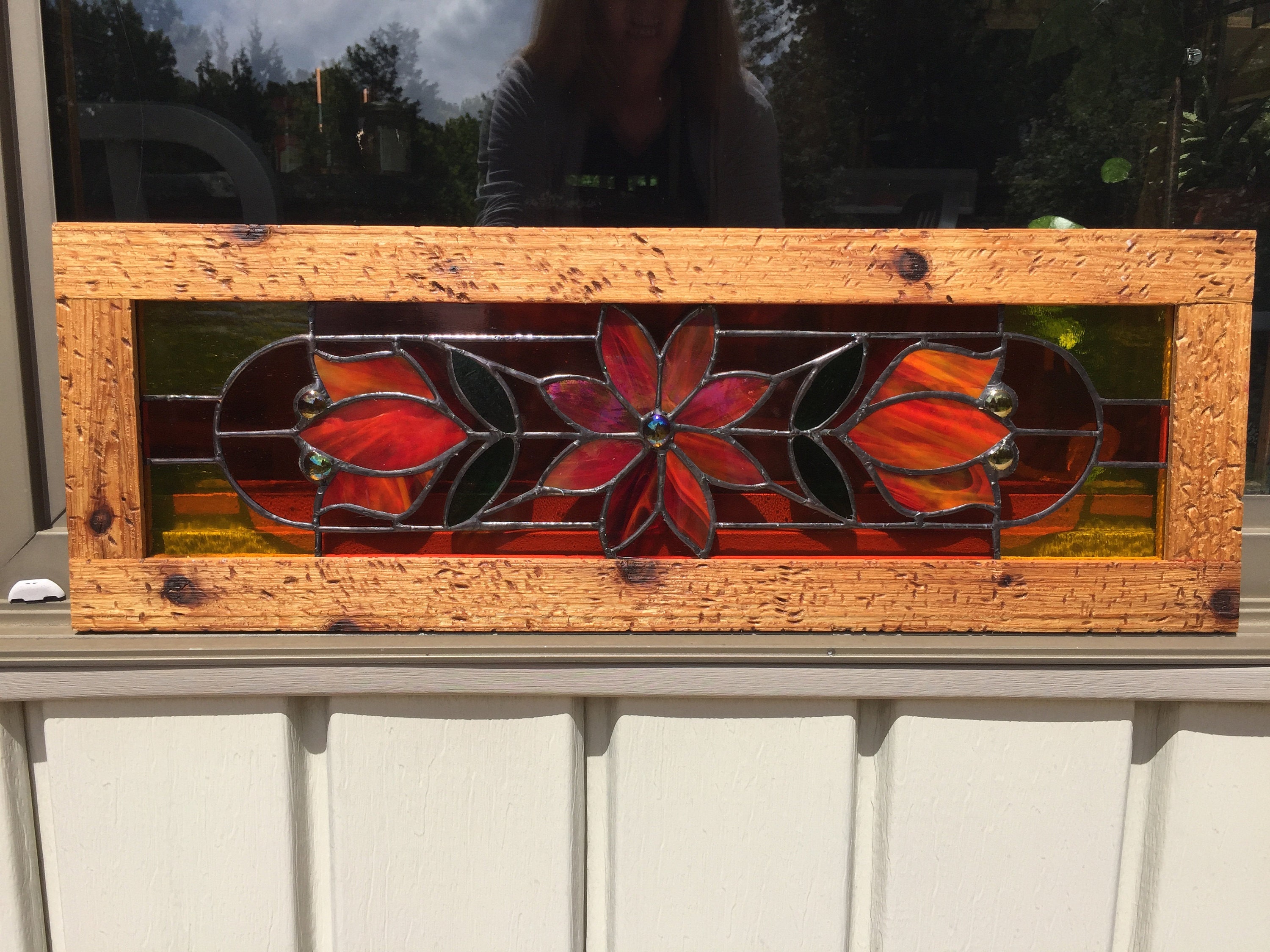 Completed orange and red transom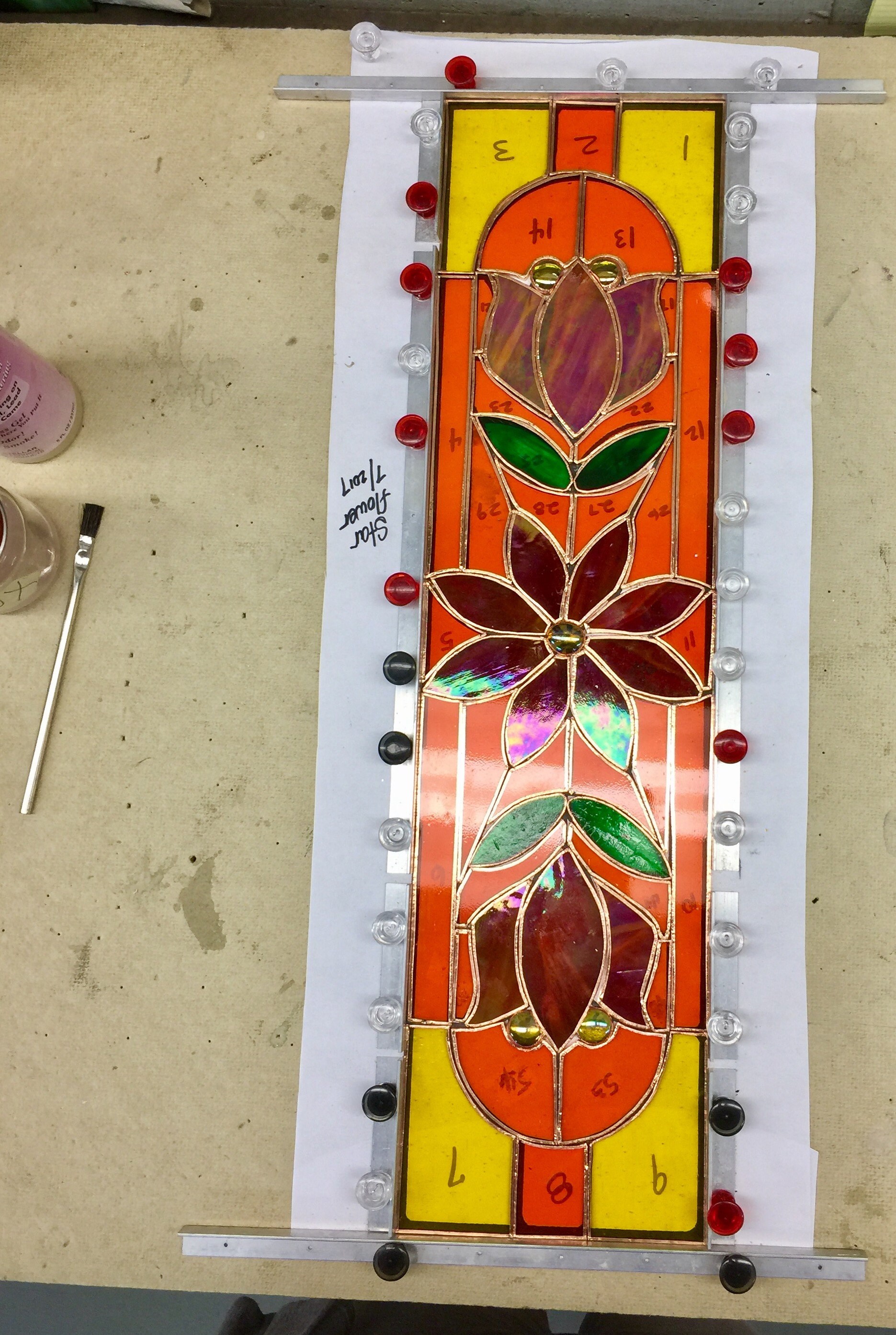 Under construction; Orange and red transom, star flower and tulip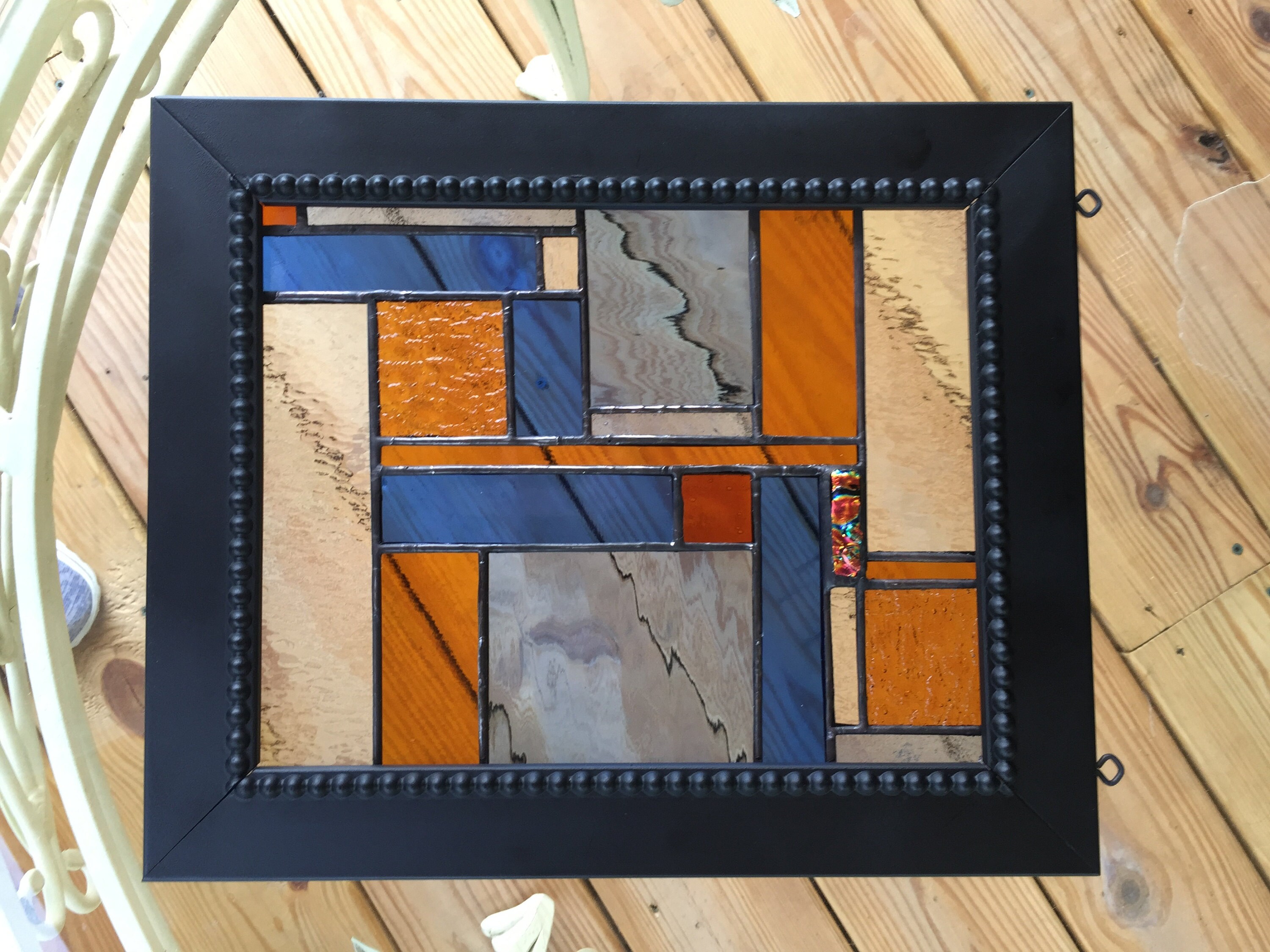 Custom squares, with rectangles and dichron glass necklace piece woven in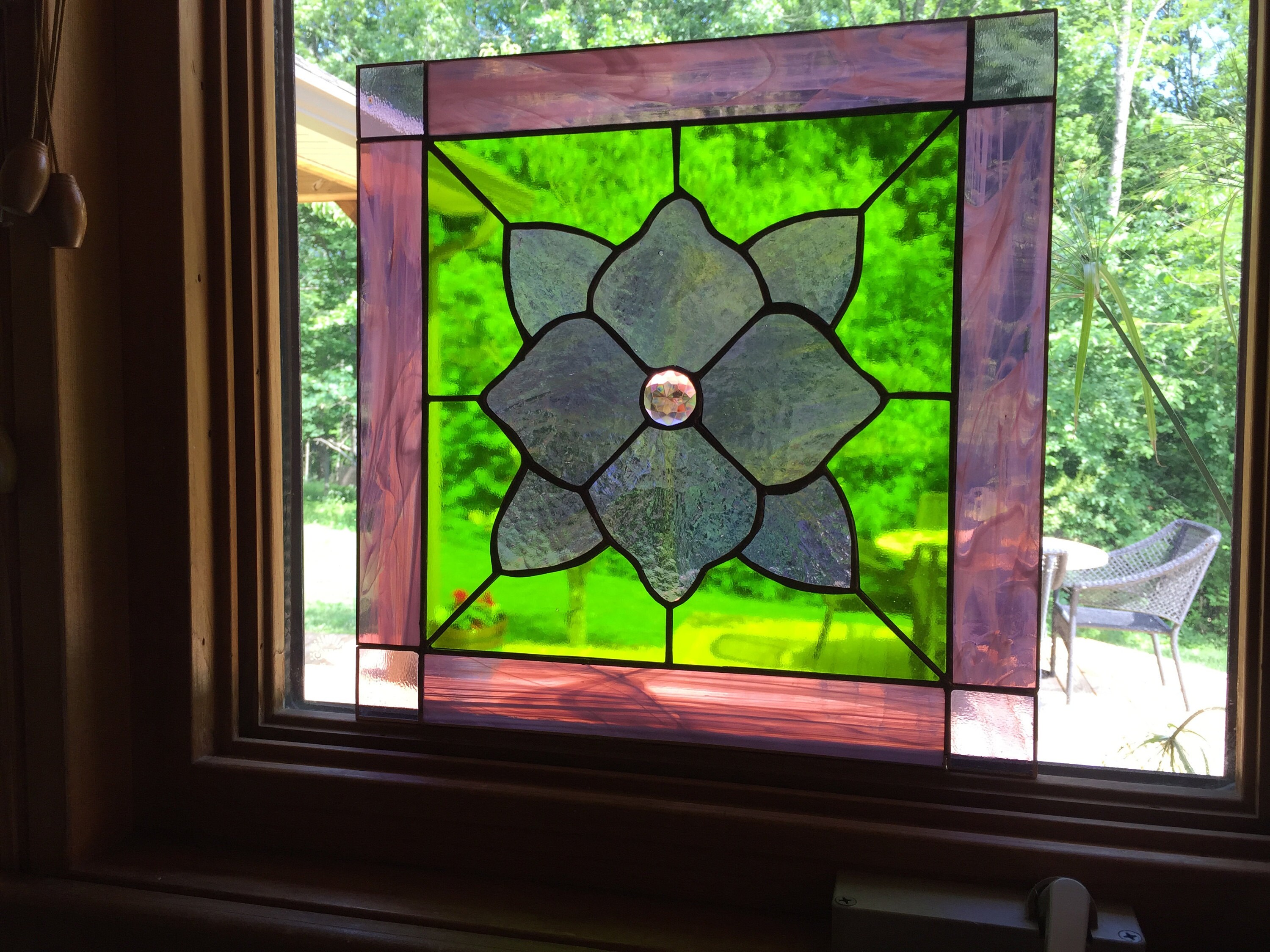 Purple and lime green jeweled flower pattern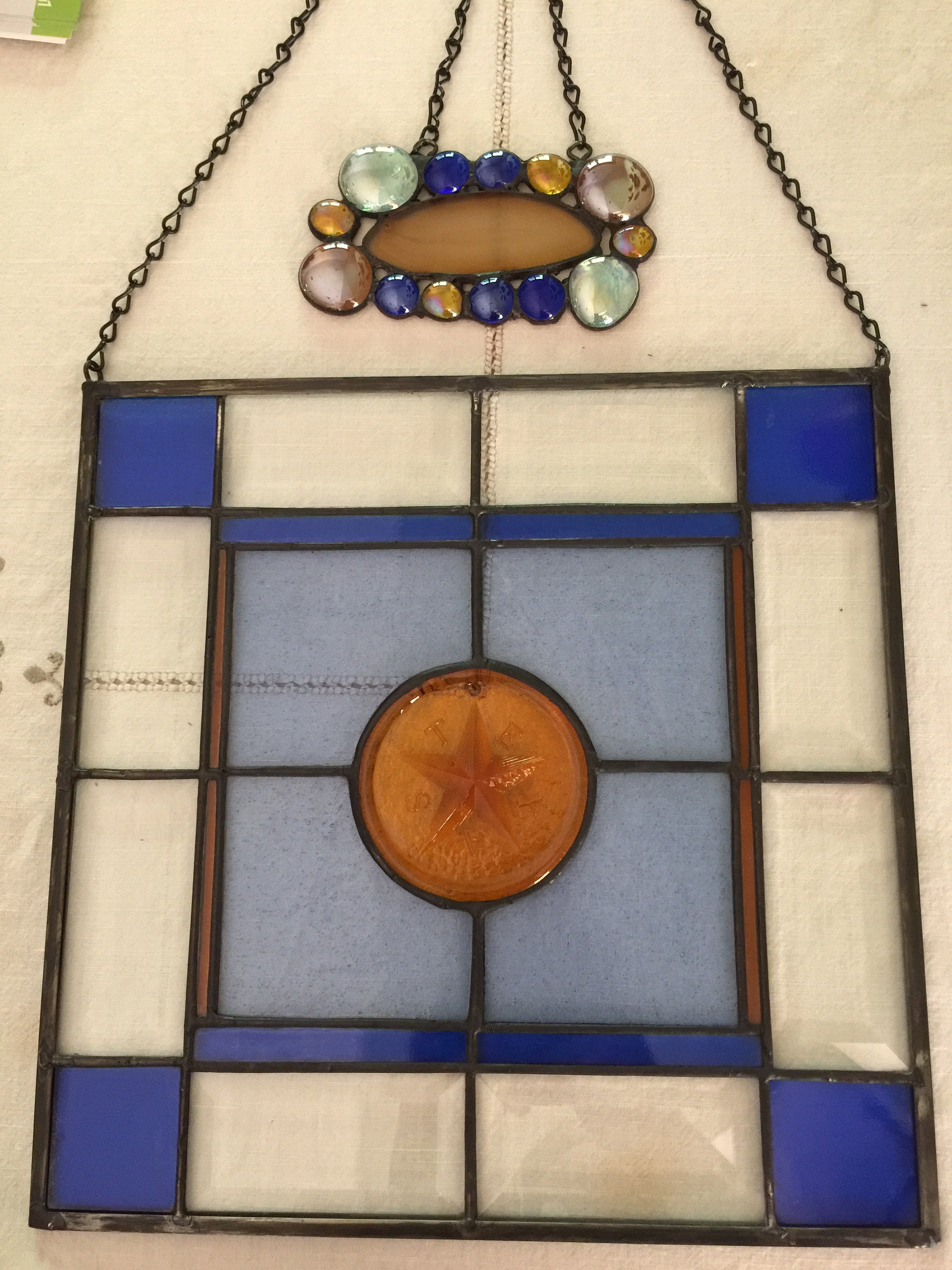 A custom Texas piece to commemorate a wonderful trip out west, complete with agate charm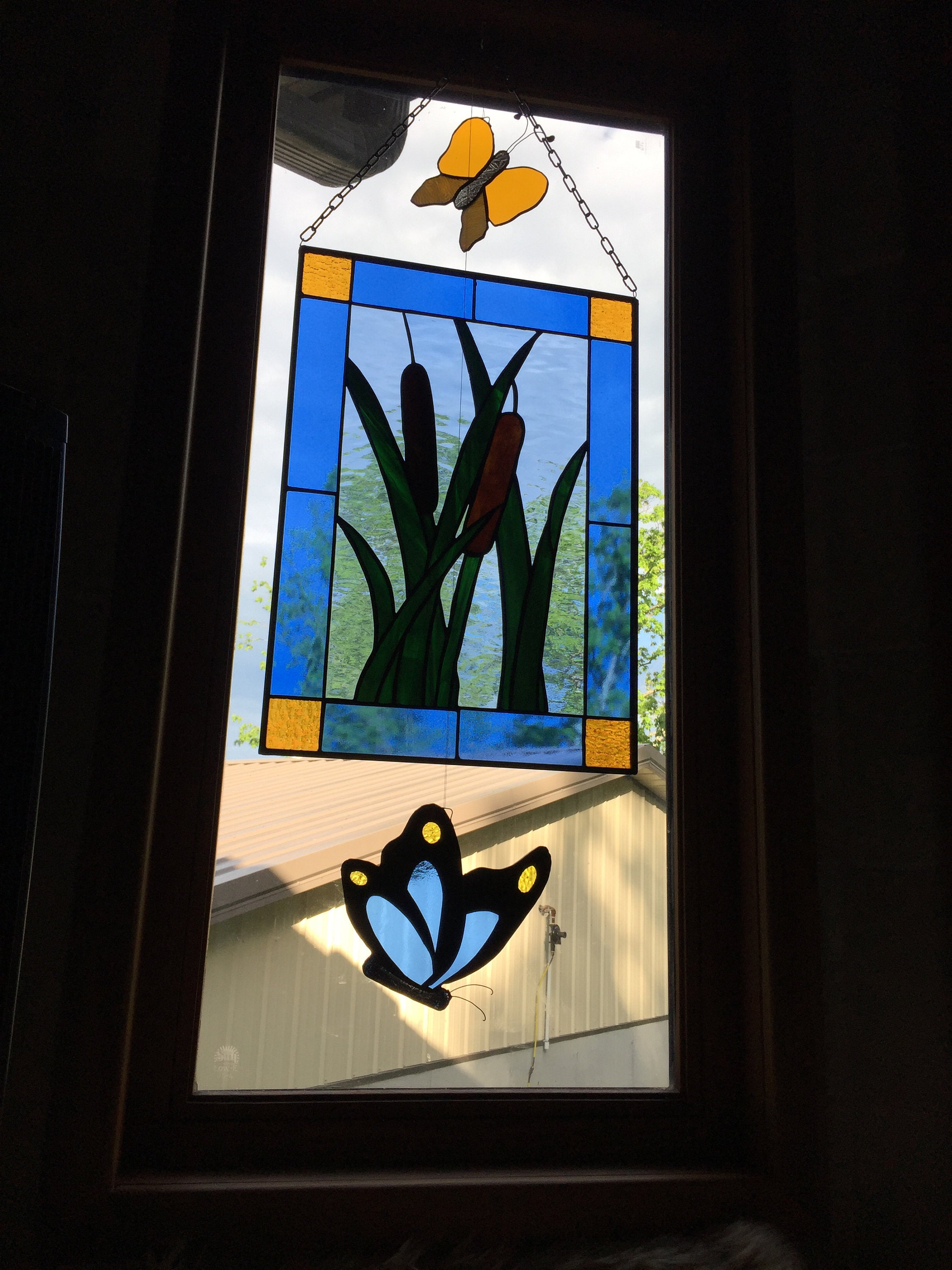 Charm sun-catchers add whimsy!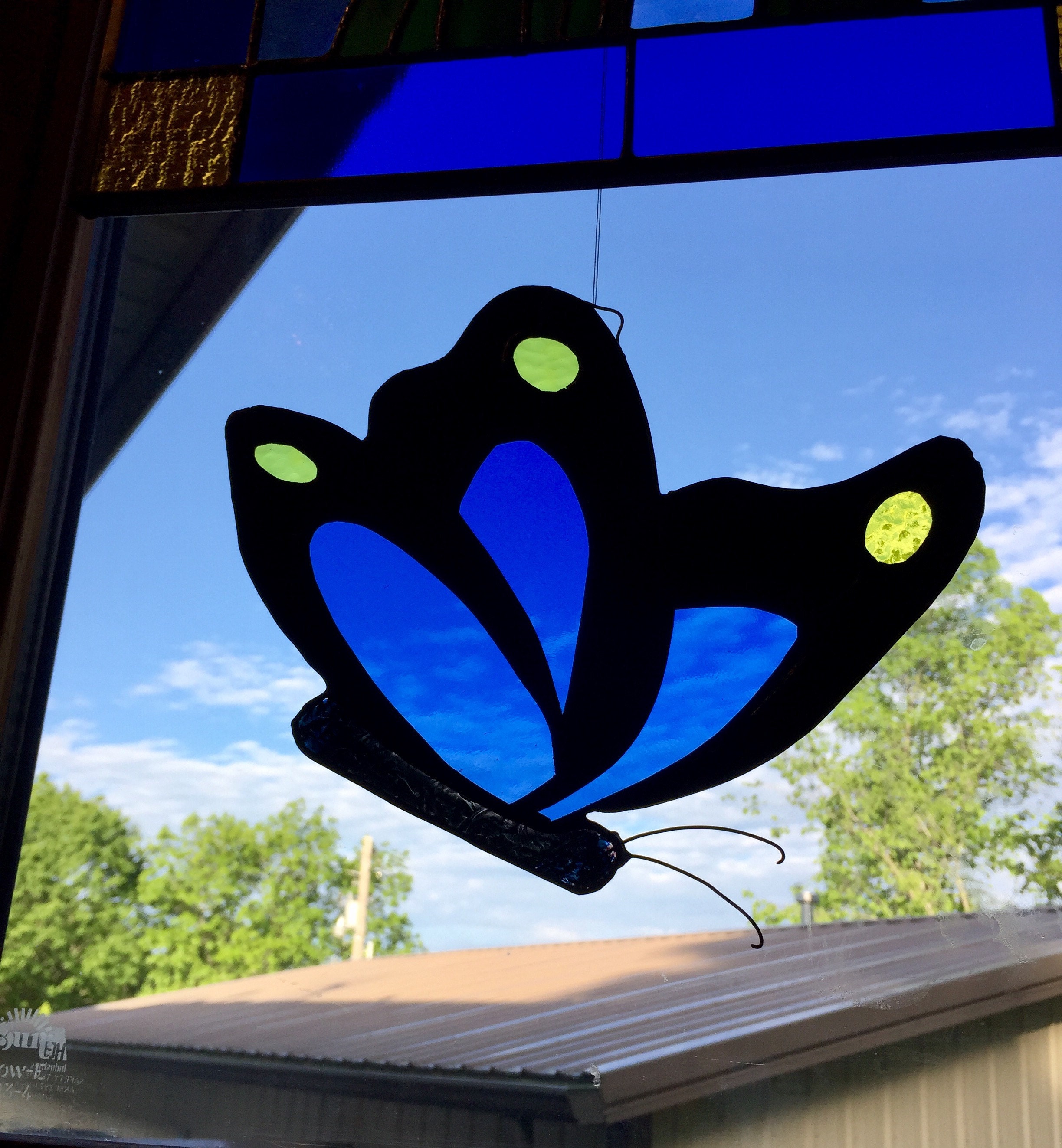 Big blue beautiful butterfly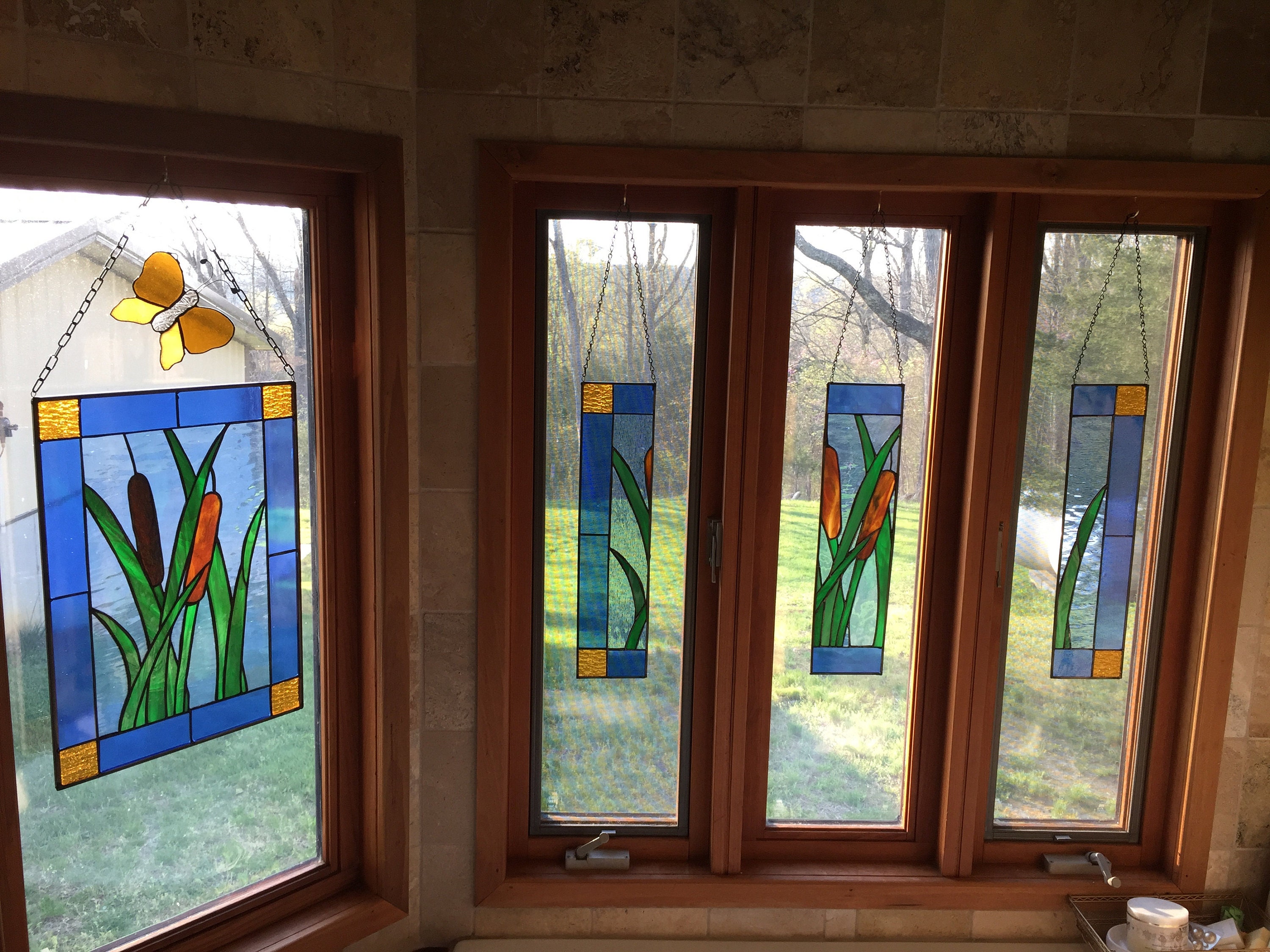 Cattail panels installed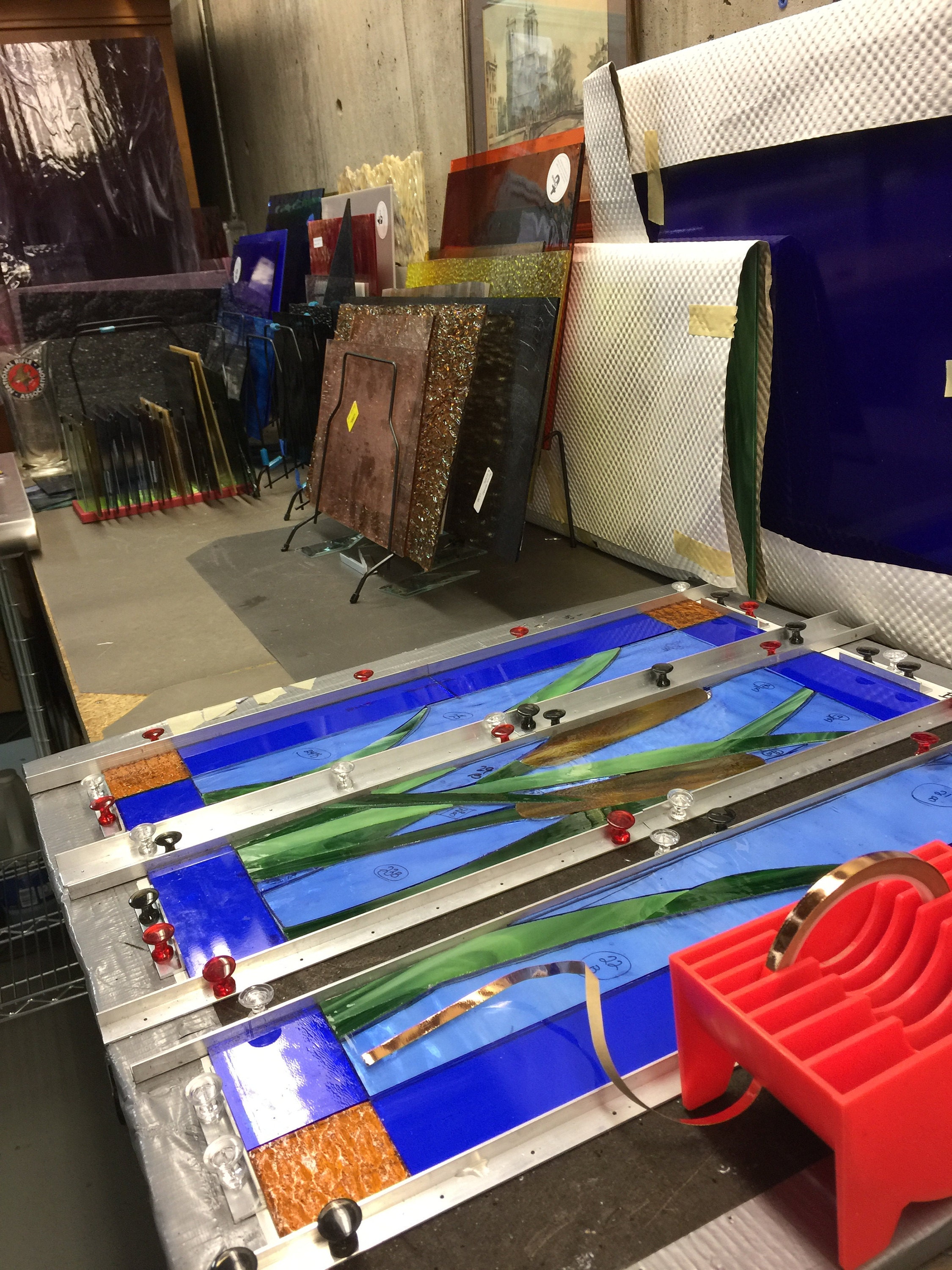 Triple cattail panel under construction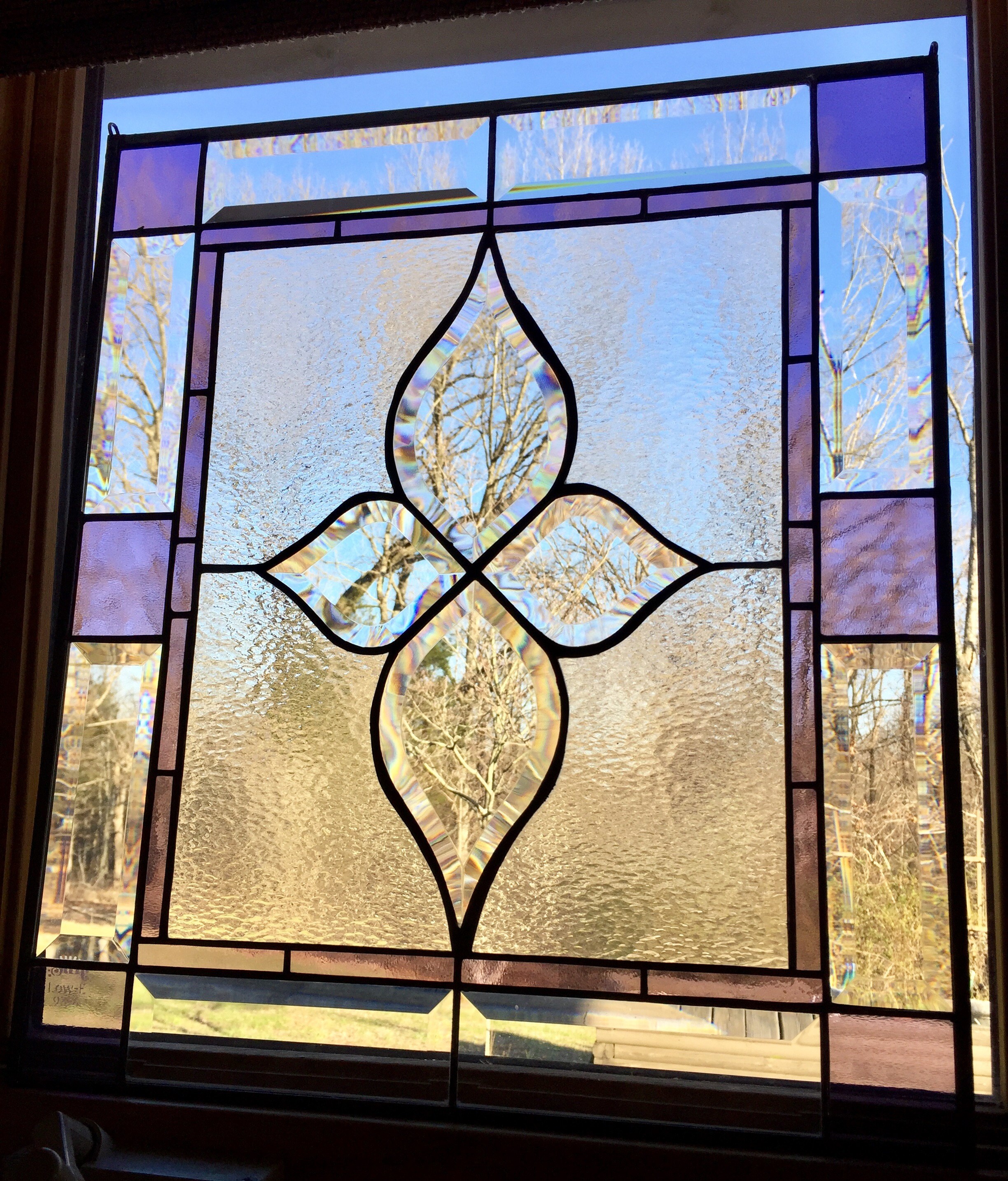 My first bevel piece, soft lavender accent trim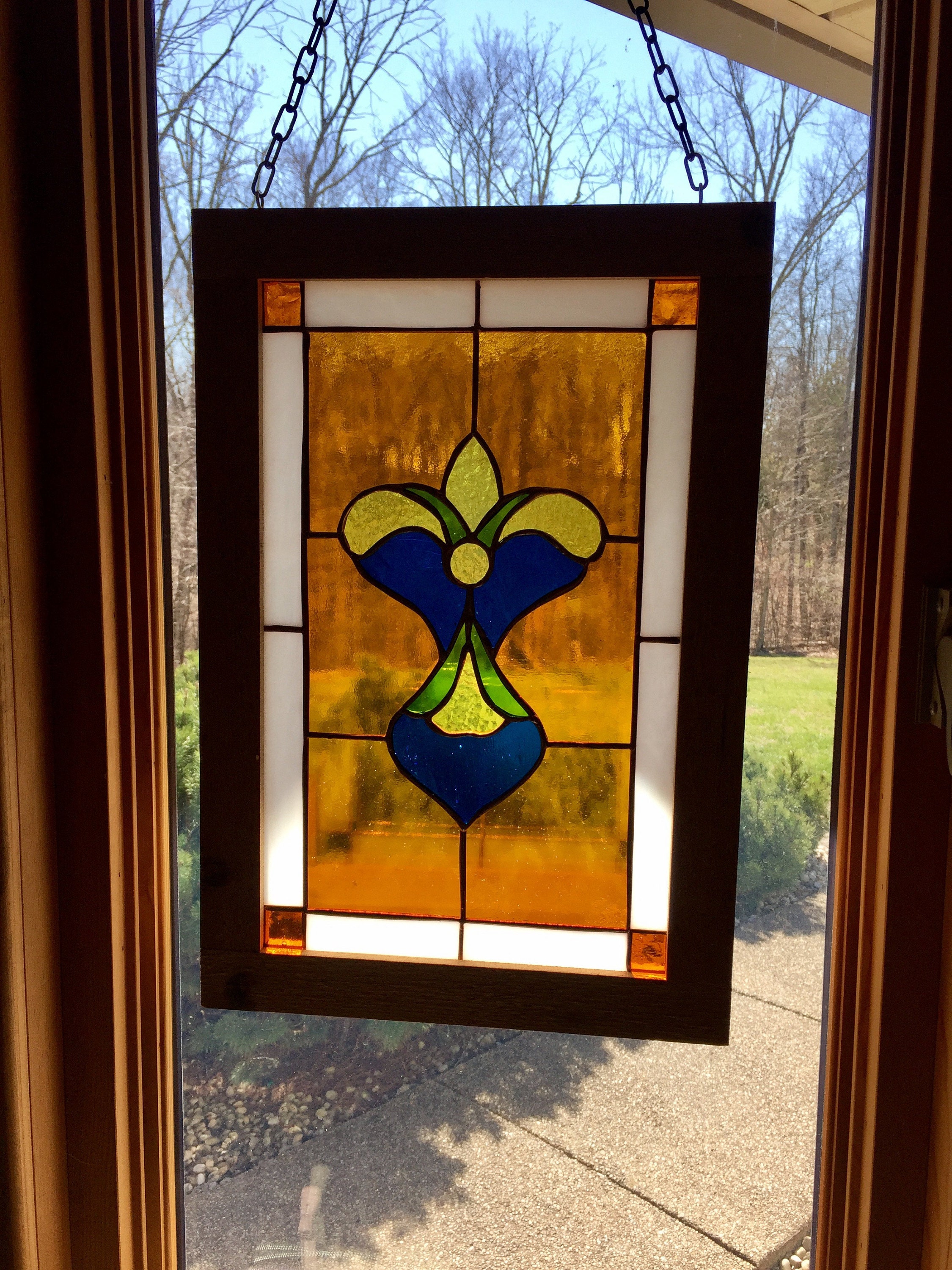 Can be done in many color variations!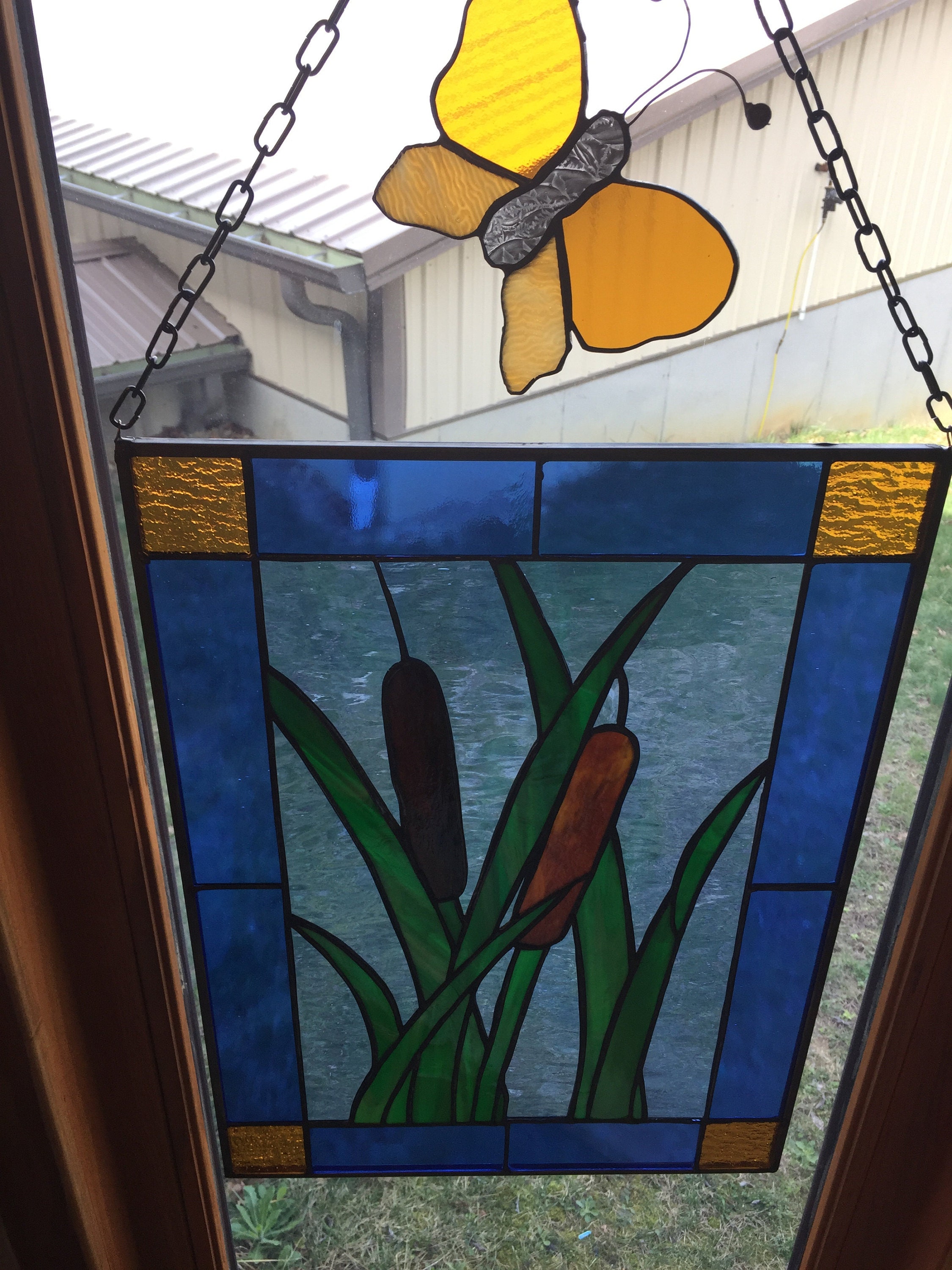 Completed cattail with butterfly charm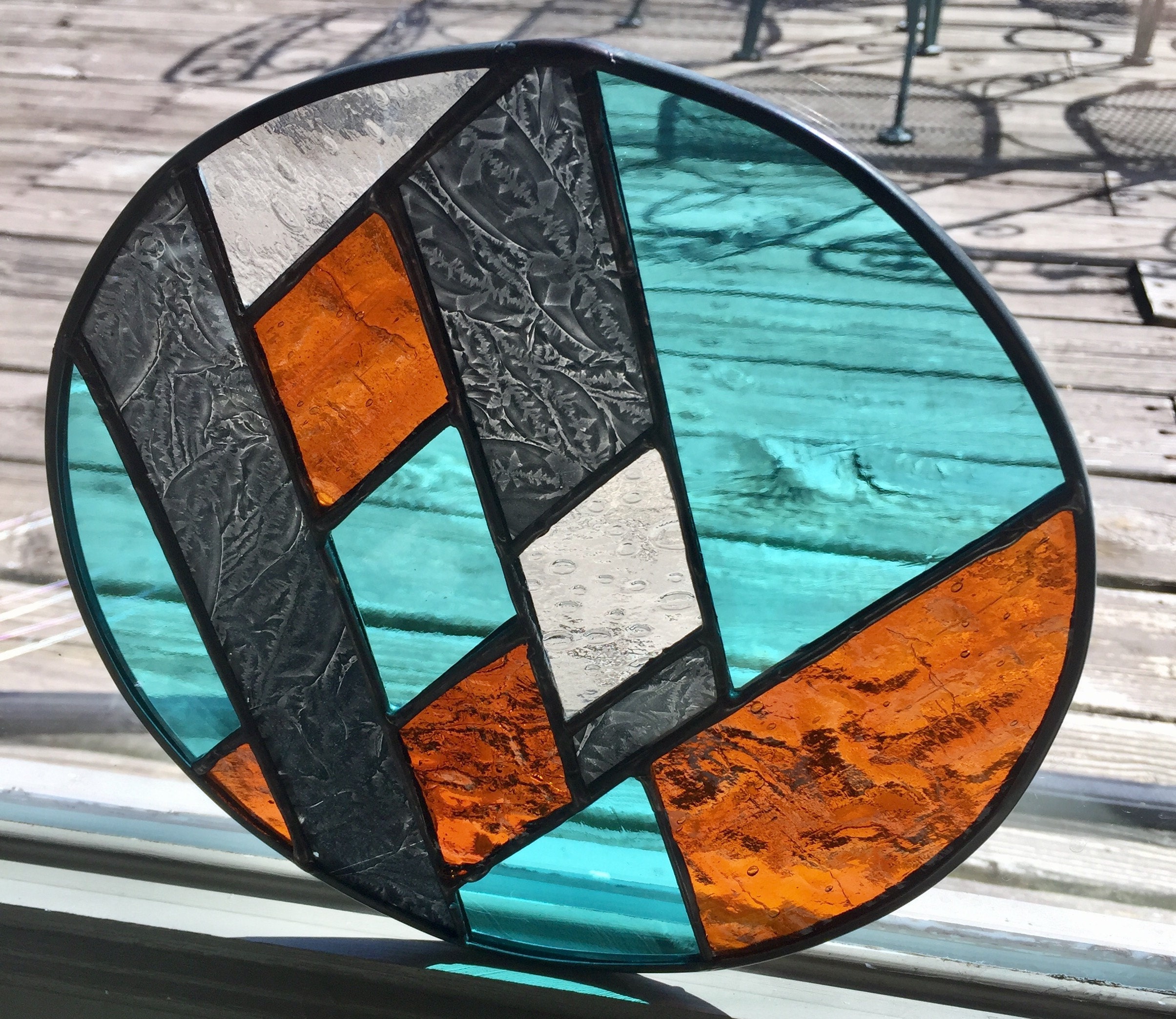 round geometric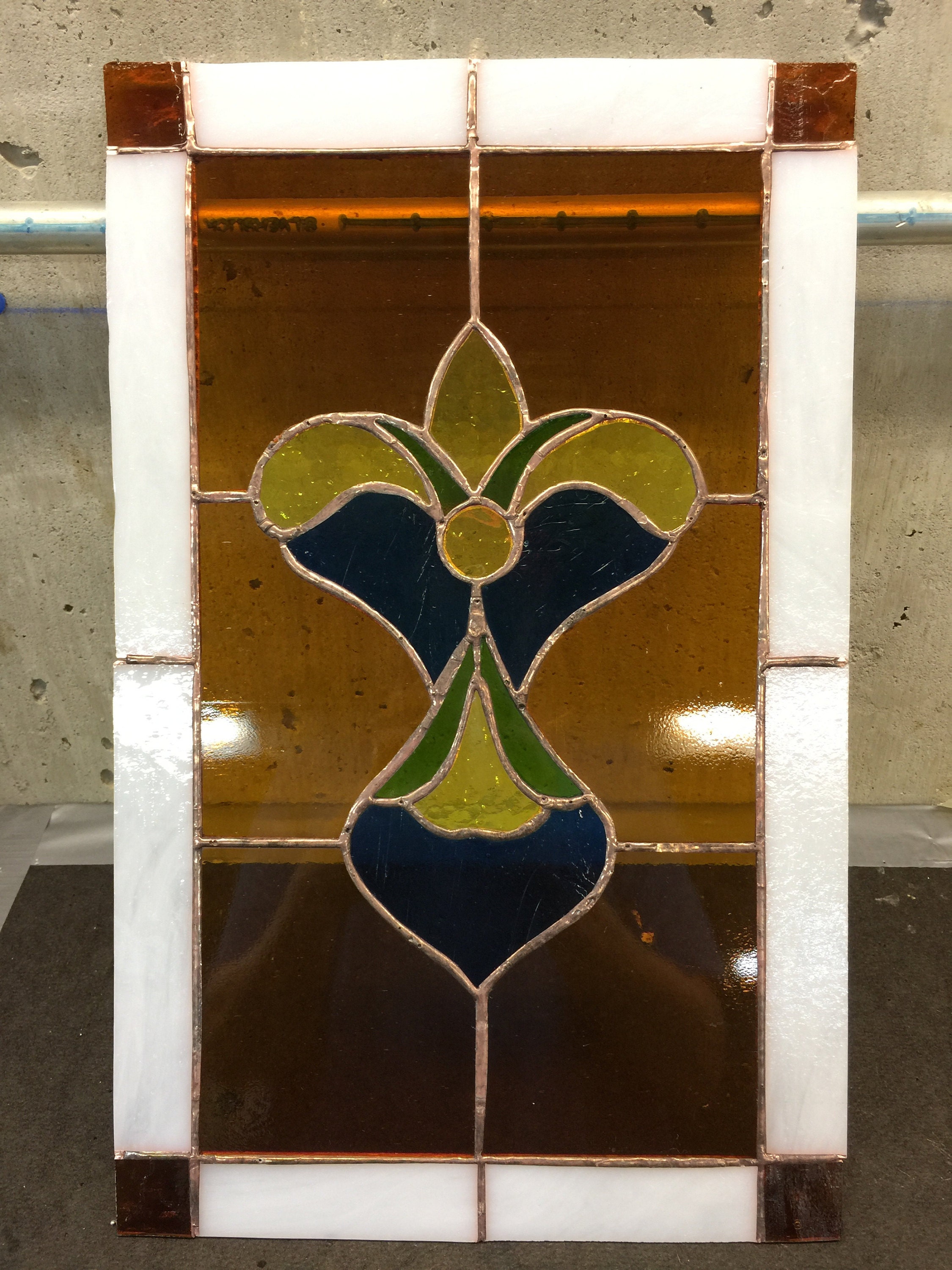 antique pattern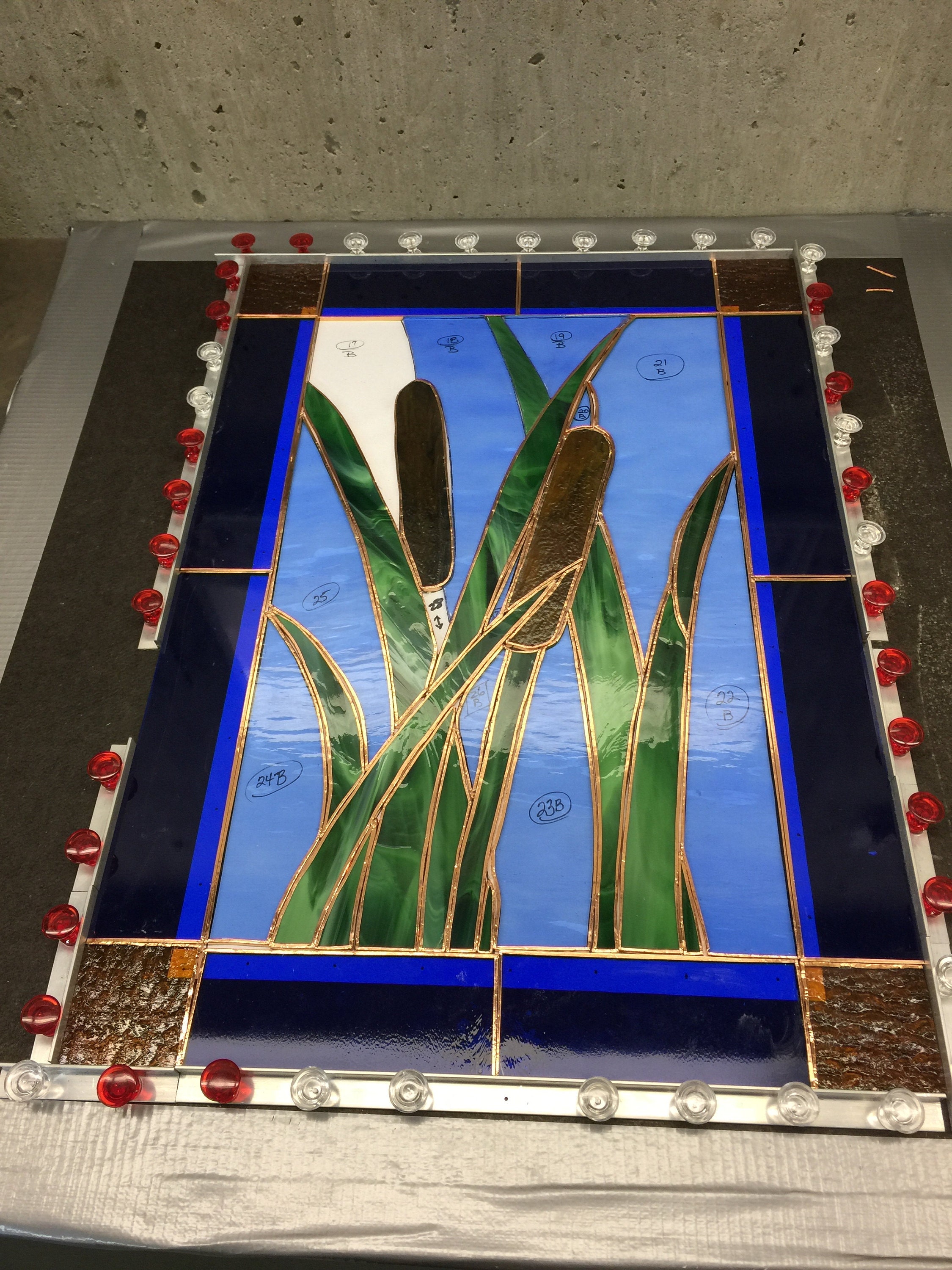 Building my first cattail piece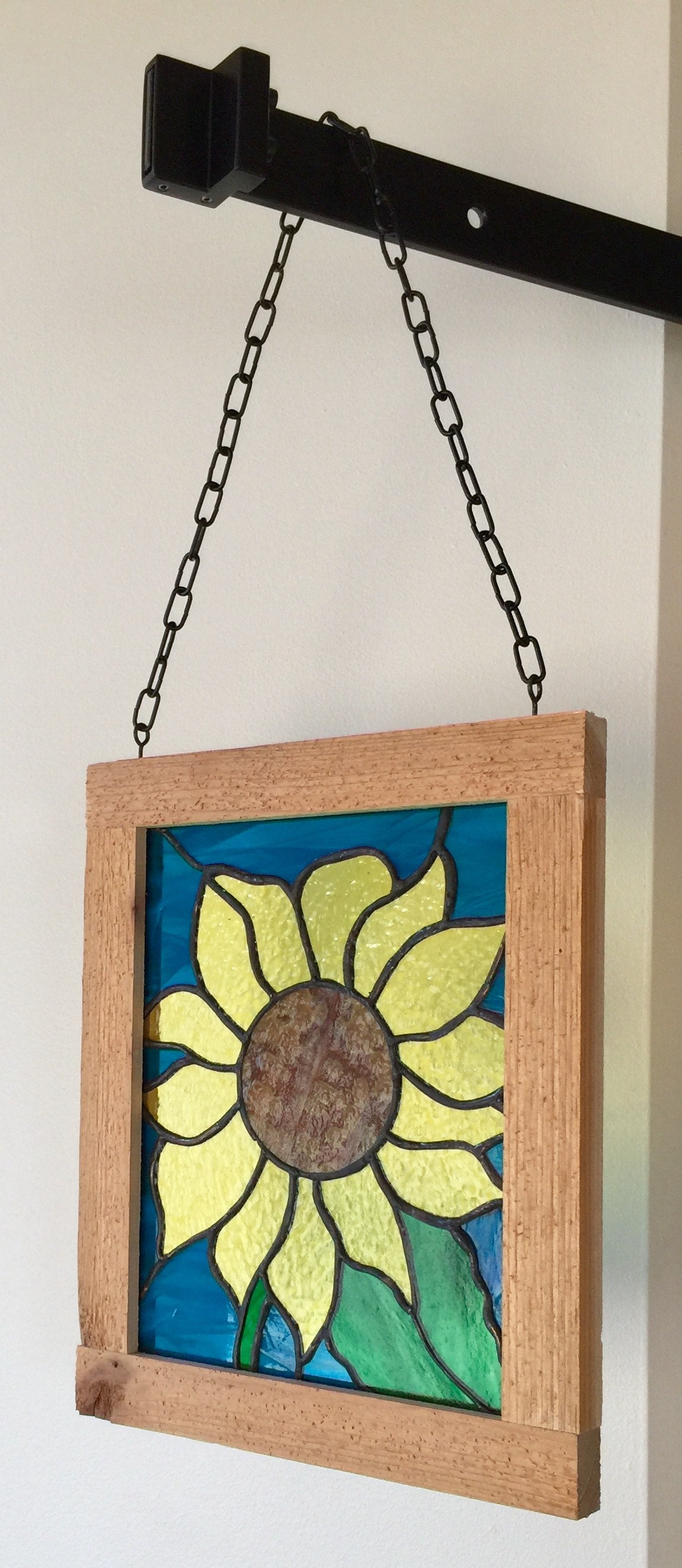 Another sunflower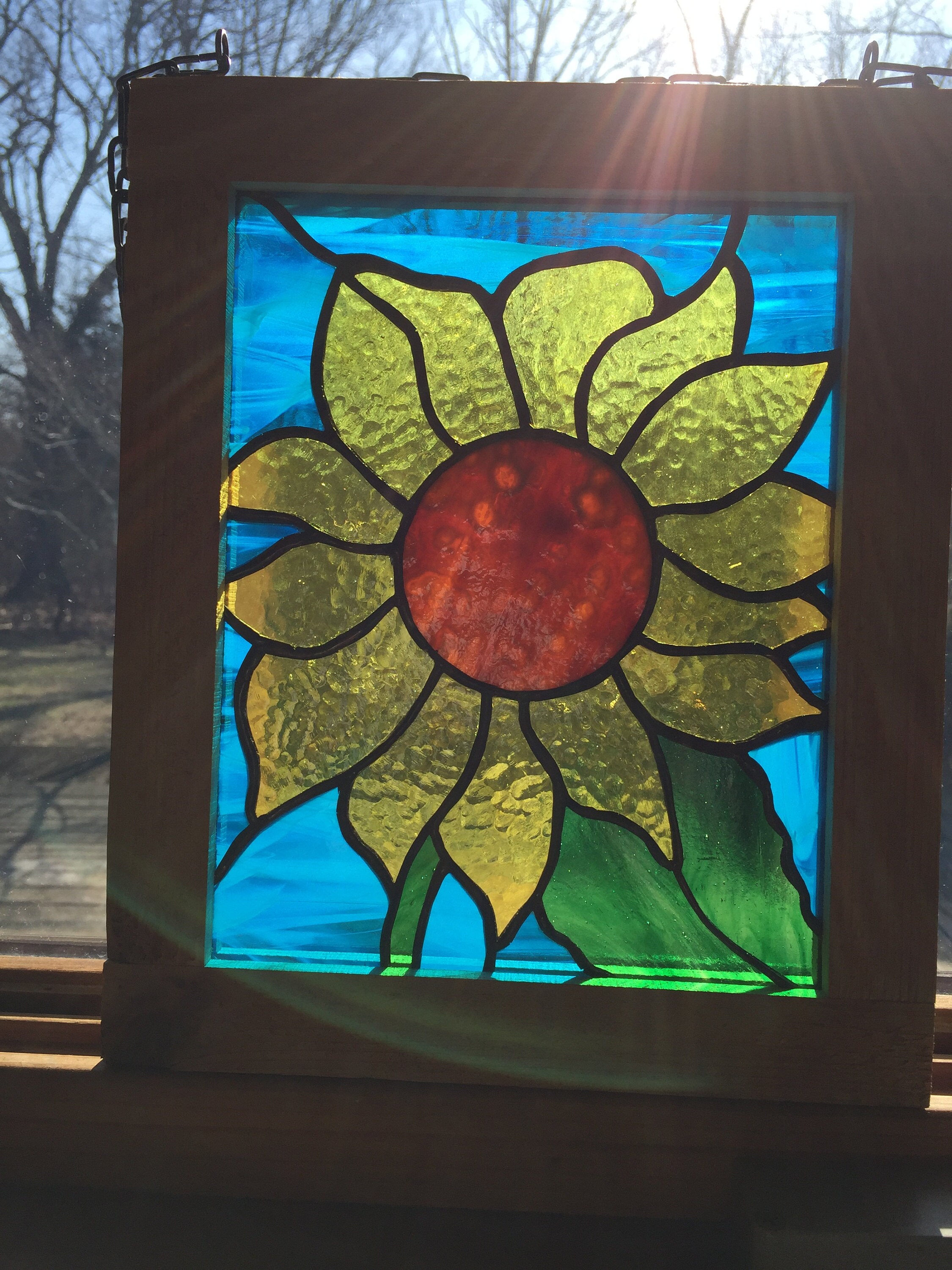 A sunflower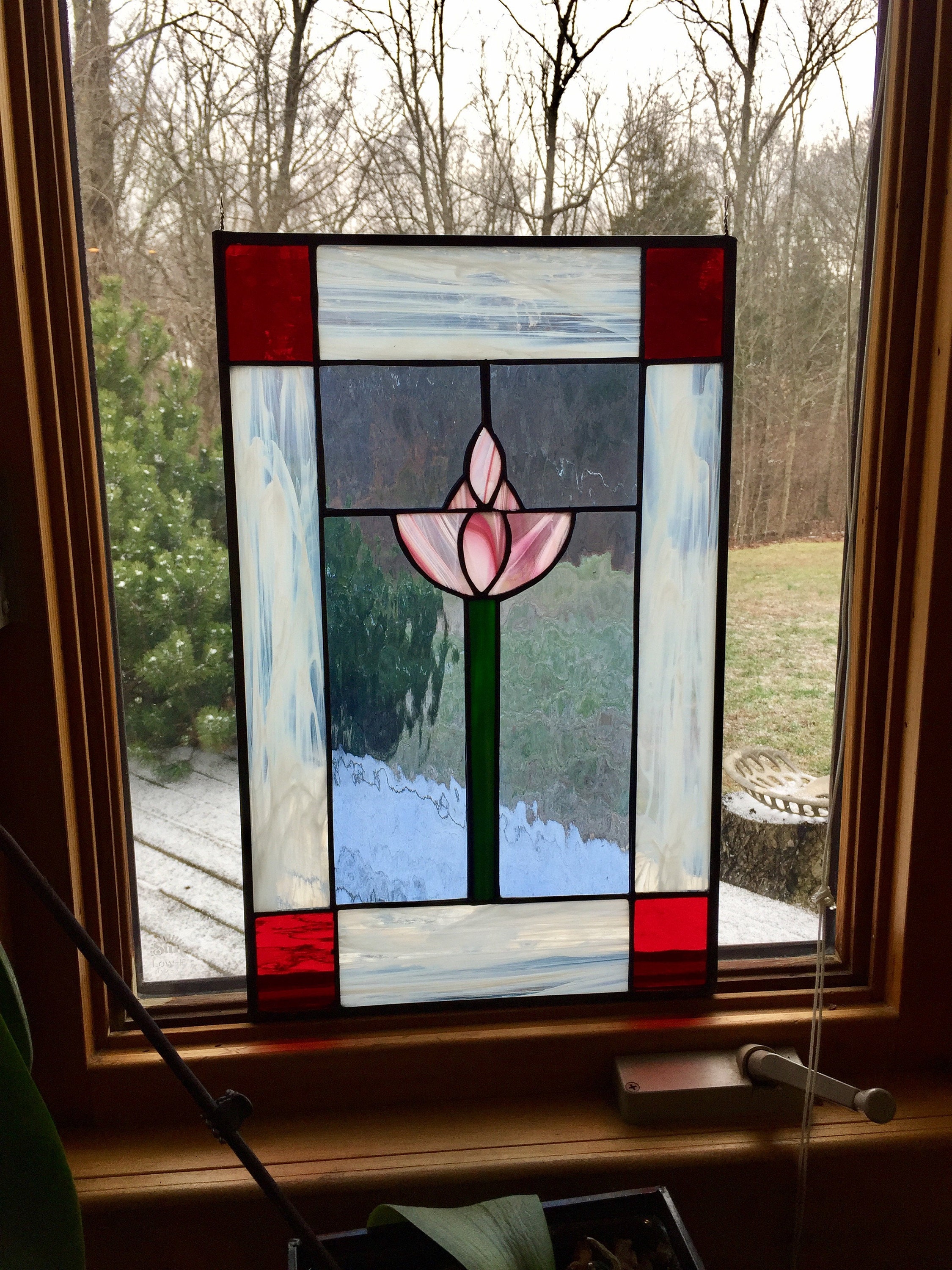 Old fashioned tulip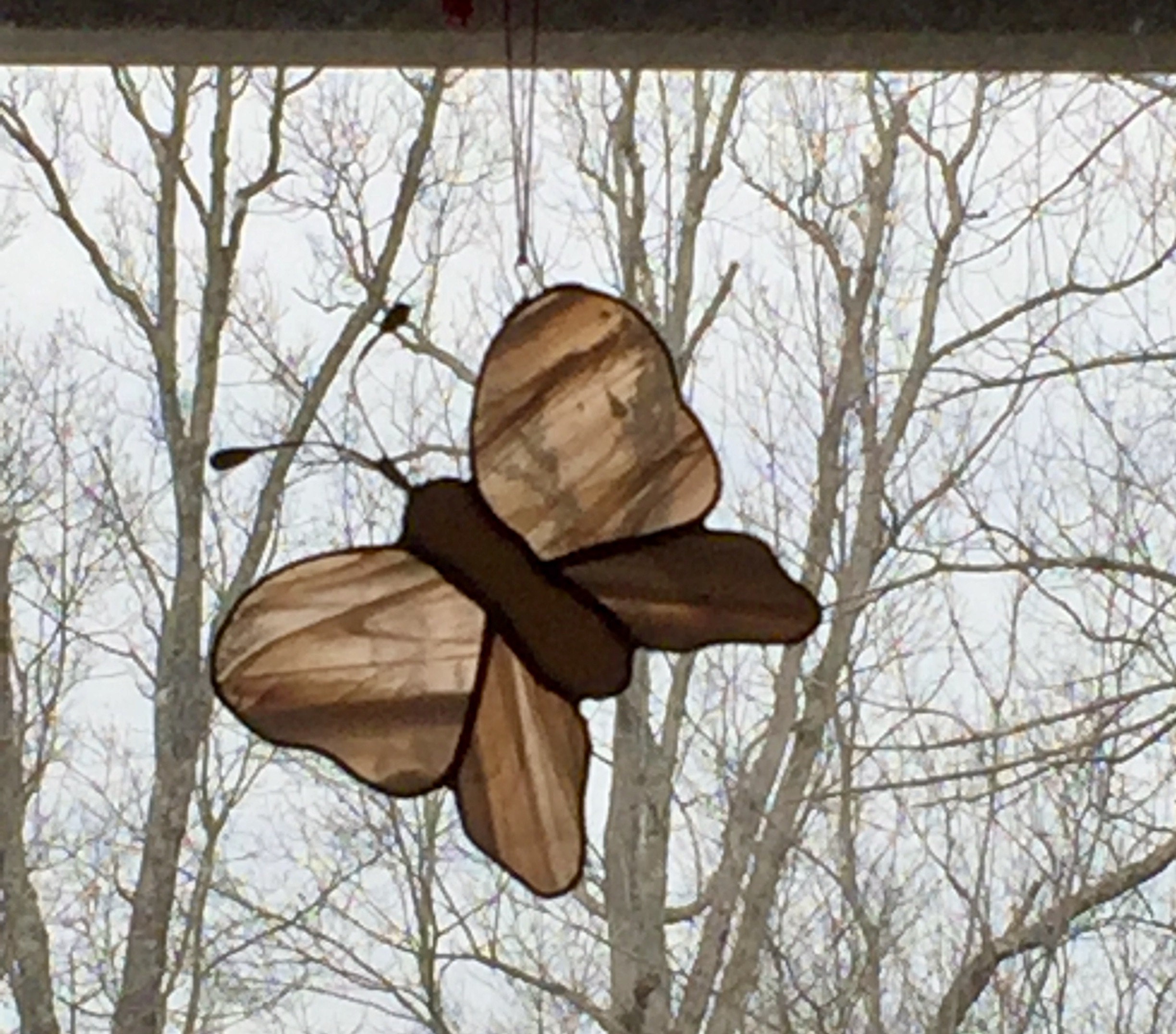 A little butterfly sun catcher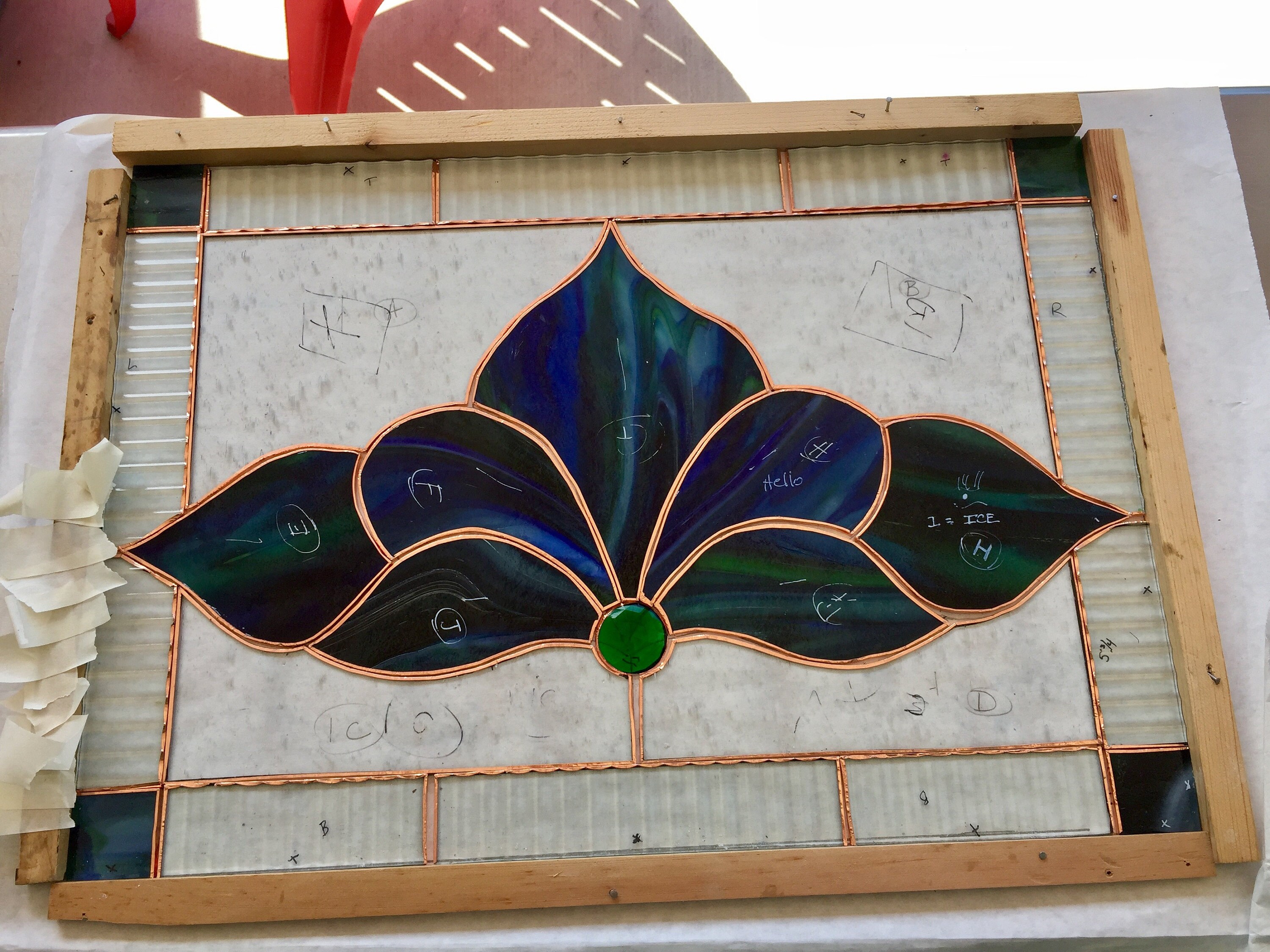 The patterns that started it all! Thanks Gretchen and Kim!